In 2018, to manage the finances of his new activity, Pierre-Antoine opened a pro account at Qonto, an online payment institution dedicated to small businesses and self-employed people. He started by developing his own websites, then in 2019 he bought his first websites, which he manages, develops and animates.
In July 2020, he discovered a website which proposes activities for seniors: Quintonic. It was love at first sight! Pierre-Antoine bought it and has since devoted himself entirely to its development. This site gathers a community of 140,000 members and has 3 million page views per month. His goal: continue to animate this loyal community and develop the Premium part.
Ensure your cash flow in times of crisis
In 2020, like many entrepreneurs, Pierre-Antoine is facing the Covid-19 crisis. With the lockdowns, it is hard for Quintonic members to meet up to practice the activities. The traffic tends to naturally drop. To ensure the continuity of his business, Pierre-Antoine chooses to ask for a PGE (State Guaranteed Loan). A PGE with a 12-month deferred repayment period could in fact allow him to rebalance his cash flow and anticipate future expenses.
He first asks the traditional banks, but the procedures is long and complex. It takes time to get a physical appointment. Having worked in the digital sector for more than 20 years, he is not really happy with human processes and paperworks.
A first tester won over by the speed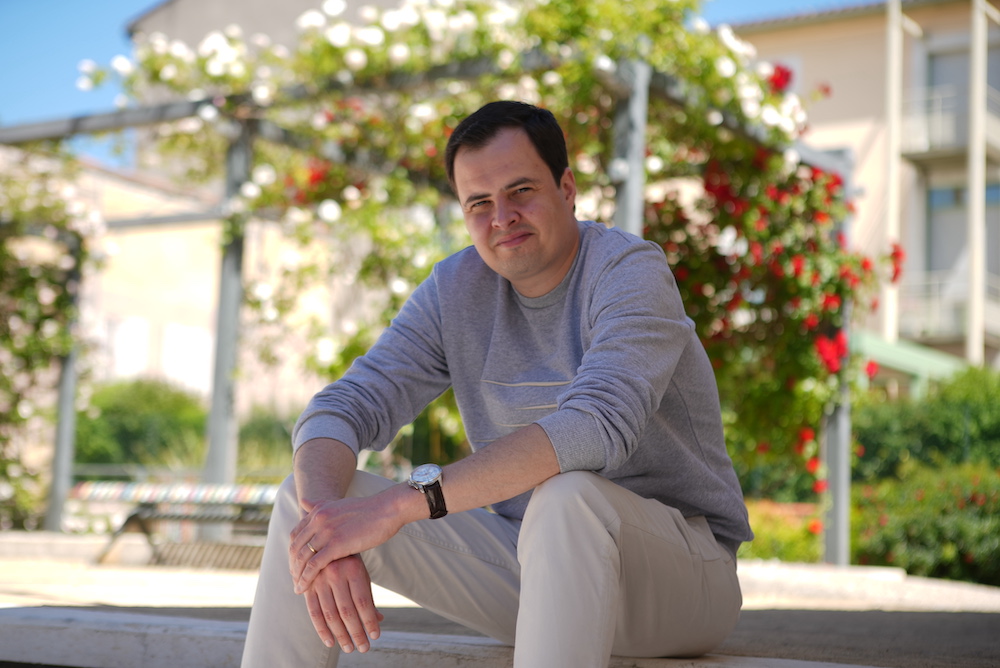 Pierre-Antoine, a Qonto customer for three years, is one of the first to be informed about the partnership between Qonto and October, which has been launched in may 2021. Qonto partnered with October to offer its customers 100% online classic and PGE loans with instant decision.
>> Discover the partnership Qonto x October
Pierre-Antoine tries it out. He applies for an PGE directly from his Qonto account. In a few clicks, and answering to only 5 questions, Pierre-Antoine finishes the customer process. By automatically analysing his bank transactions, October is able to give him a score and make an immediate offer. His project is then published online, and financed within hours by the October retail lenders community. The promise is here: within 4 days, Pierre-Antoine receives the funds in his account.
"I received the funds in my account from October before I even had an appointment with the traditional bank."
Coming from a tech background, Pierre-Antoine likes it when "everything is online and everything is clear". Already delighted with Qonto's responsiveness, he appreciates even more being able to apply for an PGE online via October. No need to send documents, his bank transactions are automatically analysed by October. Throughout the process, October and Qonto inform him of the dates and deadlines via the platform and these are respected. This simplicity in the process, a fast, 100% online and automated process, is what Pierre-Antoine is looking for.
"Yes, I would recommend Qonto and October to all small businesses like mine."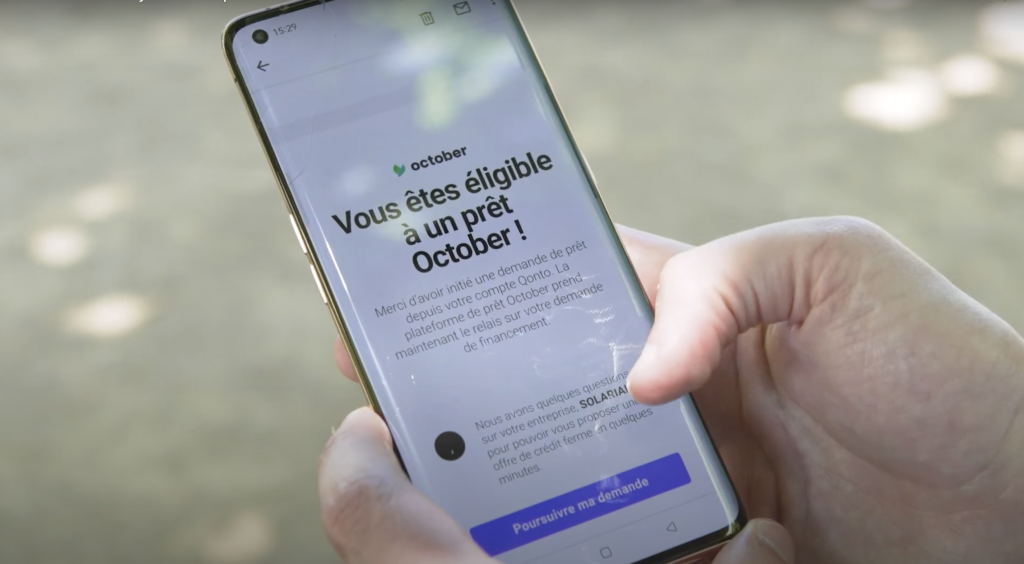 With the return to normalcy (end of curfew and lockdown), the site's traffic is picking up and so are its growth prospects. The loan funds will be able to help Quintonic's business get back on track.
A second breath
With the end of the Covid-19 restrictions, confidence in Solarian has been restored. The PGE has allowed Pierre-Antoine to stabilize his situation and to consider the development of Solarian's "website buyout" activity. Quintonic remains his main asset, but Pierre-Antoine has the firm ambition to buy new websites to continue the development of Solarian. He currently owns 4 websites with about 4m page views per month.