The genie without the bottle
"We offer the chance to take the water from your house and make it drinkable."
Grégoire Genot has some experience in entrepreneurship. He began his career in the 1980s in renewable energy. Then in 1985, his interest grew very much in new technologies. In 2006, he met two people who had a project that immediately caught his attention: eliminating plastic bottles by installing water purifiers at the final point, i.e. directly at the tap. Grégoire decided to believe in this eco-friendly and slightly crazy project and joined the Behring adventure!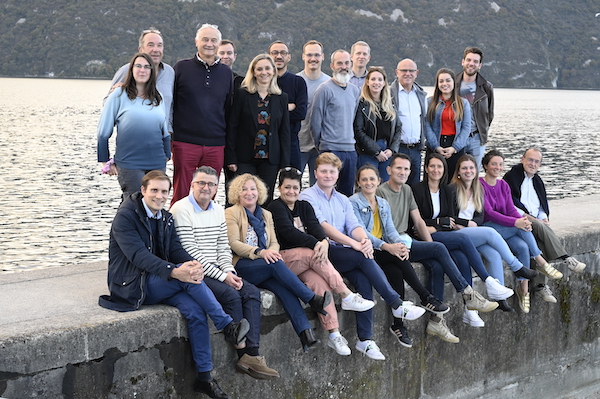 Quality water perfect for everyone
In order to purify water, Behring first developed an ultra-powerful UV system based on a "cyclotron effect", but this system had its limits. This did not stop Grégoire and his partner from developing a successful technology in 2010, progressing through a series of errors and their resolution. Behring is able to purify water at the bacteriological level, with the same standards as bottled water. A true innovation!
Behring's first priority is the health sector, which is a very promising area given the considerable stakes involved: "In some cases, tap water may not offer a sufficient guarantee of quality for weak organisms. Our technology therefore provides real added value for this sector." It is a market slow to enter, but loyal with competent and demanding players, which allows progress to be made.
"Since 2011, nearly 1,000 of the most renowned and prestigious healthcare facilities in France have been equipped with over 3,000 Behring installations."
Financing at every stage
Behring offers its products to healthcare institutions for rental rather than for sale. But the growth was a bit "too quiet" for Grégoire, who then started looking for funds to really boost his business. In 2018, Behring closed a fundraising round with one of the first impact funds in France, Alter Equity. A welcome support to accelerate the deployment of their technology to the healthcare sector.
In 2021, it was time for Behring to invest in the renewal of its technology, which in particular requires changing the UV light source to LEDs, while keeping its patented technology that makes all the difference. This new step will simplify and lower production costs, which will eventually allow the company to reach more customers, especially in the foreign market.
Word-of-mouth
"We owe a lot to Bpifrance and the government's provisions since our creation in 2006."
Behring is delighted to have recently benefited from a "Prêt Innovation" from Bpifrance, a loan to finance the whole technological part. But for the rest, the company must find new sources…
It was one of Behring's shareholders who first spoke to Grégoire about October. He was quickly convinced: "I was very impressed with the response time. It is absolutely unheard of on the market." Grégoire's application was made in a few minutes on the platform thanks to October's Instant decision tool, which automatically assesses a company's risk of default.
"You address your need to October, provide a certain amount of information and get an answer very quickly on whether they can support and finance you."
Grégoire was convinced by the responsiveness and variety of the offers available at October. He initially signed up for a State Guaranteed Loan (PGE in France) and potentially plans on topping up with a classic loan.
"The process is super simple, very fast and extremely efficient. I don't see what could be improved."
Selling its technology
Today, Behring's ambition is to grow by marketing its technology to international players, while keeping for the moment the production part in Grenoble in France, in a workshop employing disabled people.
With this growth, Behring hopes to accomplish its primary mission: to replace bottled water and offer pure, natural water from the tap at home.