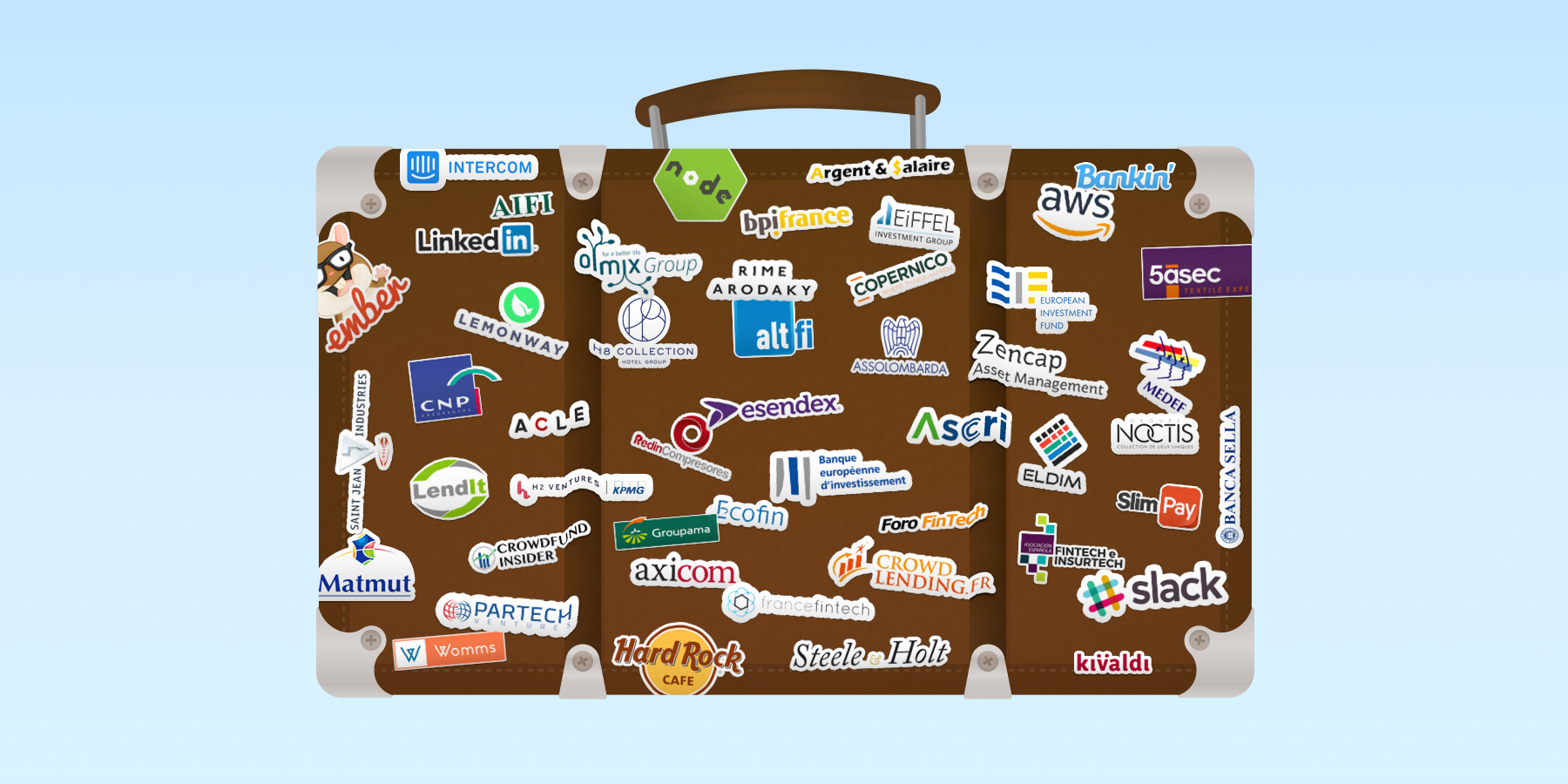 Despite being very much focused on inventing new ways to do business and help SMEs, we are not entirely adverse to tradition, at least when it gives us an opportunity to take stock and share a few thoughts with our community –  especially when you share your thoughts back; so we're looking forward to your reactions to this third Open Letter 📜.
We published the last one at the close of 2016; it outlined our main priorities for 2017 and how we planned to achieve them. So it's fair to first look at those goals in order and to see how well we did (or not).
Keep risk low and grow our origination 📈 – in that order. Our older vintages (2015 and 2016) are maturing slightly better than expected at this stage but more importantly, we've learned a lot servicing those loans. As a result, we're confident that we haven't compromised on risk but still exceeded the €140m in origination we wanted to reach. Our gauge actually displays €143.149.037m at the end of 2017. Although this figure remains modest (but growing ) compared to the volume lent by banks, it allows us to consolidate our leadership: #1 in France, most active platform in Continental Europe for the first time this year, and establishing a credible alternative for SMEs. Thanks to you all, borrowers & lenders!
As we continue our model of bringing together retail 👫 and institutional investors, we passed 10k active retail lenders, exceeded our goal to raise €75m from institutions (we actually reached €90m) and welcomed the French Banque Publique d'Investissement, the European Investment Bank and the European Investment Fund as the first public entities lending on Lendix. The fundraise for our new institutional pocket, which will cover our 2018 and 2019 origination, has exceeded our expectations too – we'll share more on this in the next few weeks; for now let's just say that it's a very strong sign of confidence from very savvy investors coming from France, Spain and Italy. (Hint: in our last open letter, we targeted €150m…).
"Credit v2" is the code name we use for one of our biggest tech developments 🖥️ : our transformed loan application process. We've been delayed here by the need to build the foundations of our country platforms, but as the year draws to a close this program is finally complete and paying dividends.
Of course the main event of the year has been the opening of two new countries, on a full cross border basis, to all our lenders. The teams in Spain 🇪🇸, led by Grégoire de Lestapis, and Italy 🇮🇹, led by Sergio Zocchi, had one mission this year: learn, so that we can grow with confidence. We're very pleased that they've done that while also reaching their origination aspirations. But the thing which we've found even more interesting was to make it as fluid and easy as possible for anyone in Europe to lend, in a few swipes and clicks, from their mobile or desktop, to SMEs in France, Spain and Italy. There were obvious challenges: technological as mentioned before, regulatory, fiscal and linguistic. All those efforts were validated when we put our first Spanish and Italian loans online. With you, we're truly building an integrated European Capital Market from the ground up.
So what do we wish for 2018?
In short, the same, but bigger and better.
The same, because we will continue to be fully committed to a culture that's based on transparency, alignment of interest and putting risk management before growth at all cost. We know that if our lenders and borrowers do well, we will do well, so that our long-term interest is to put your interest first. The team will also continue to be an active and automatic lender on every loan going through the platform. Skin in the game remains the rule.
Bigger, as our origination will continue to grow in the three countries we already operate in and where we are confident we will reach new milestones, but also because before the end of the year we intend to launch two new countries, whose names will be announced very soon. One of the things we know from our existing experience is that hiring the right CEO is key (and we're lucky we got that so right with Gregoire and Sergio), so that's what we're going to focus on immediately.
Better, because our teams ( 70 people today vs 39 at the end of 2016) are bristling with talent, ideas and energy and we are intensely dedicated to making our product and processes incredibly good. Our next developments will focus on our affiliates and data and will markedly increase our ability to select SMEs for funding.
But what keeps us going is your enthusiasm and confidence. Many of our 2017 releases are based on your ideas. 🙏 We wish you a happy new year! We look forward to building it together, but for the moment, let's have a look back at the events that marked 2017.
So let's take a deep breath, relax for a second, enjoy the sights from the viewpoint we've reached; and then let's keep climbing 🧗‍♂️.
#TogetherLetsGiveCredittoSMEs