No need to describe how each of our lives have been affected by COVID in 2020. We had to become economists, epidemiologists and politicians! The idea here is to share the impact we see for small businesses, lenders and October.
Spring 2020: a season in Hell
Like a slow motion crash, the first lockdown was completely predictable and completely shocking at the same time. What would become of businesses that had to close? How would they subsist with cash reserves to cover just a few weeks of inactivity? What about the domino effect to consumers? Unusual, difficult questions, with many unhappy potential outcomes… Remember that initially, there were no state-guaranteed loans nor furlough schemes. The worst could have happened.
We knew one thing: it doesn't help to push down on a drowning person's head. It made no sense to press our borrowers to repay their loans when we knew their great difficulties. That's why we decided to take a strong and dramatic step: ask our lenders to vote on a three-months capital repayment freeze. We wanted to give our borrowers some breathing space, waiting for better days. October was also affected; this decision meant a three-months revenue loss and, as suspected, there were very few new loans happening to compensate. But we felt strongly about freezing our running fees, to show interest alignment with lenders. We were all in the same boat, in gale-force winds…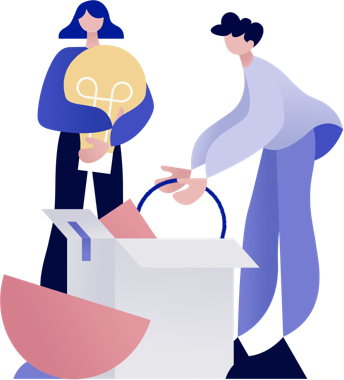 The time of good news
So as early as March, we launched – not without some apprehension – a massive electronic consultation of our 25,000 retail lenders (thanks to our technology!) and institutional investors. How would they react to this repayment freeze proposal ?
The wave of solidarity was overwhelming. 99% of our lenders voted to support their SMEs.
It didn't stop there. In the midst of the storm, the few published projects were financed in a matter of hours, even minutes, by thousands of lenders determined to support entrepreneurs. Bpifrance and ICO, the French and Spanish public investment banks, also put their trust in us with new funds. At the beginning of the pandemic, this gave us a huge moral boost.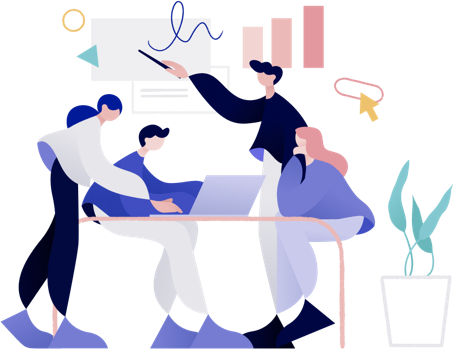 Time to count our strengths
This extraordinary situation was an opportunity to make an inventory of our strengths, to prepare our future in this new world. Obviously, our technology, six years of collected data and our European presence are the best foundation for a strong, resilient October. We decided to innovate around these key areas and launched three major initiatives.
First, we launched Instant Project for State Guaranteed Loans. Think of a company asking for a loan in the morning, receiving a decision instantly, its contract within a few hours and its money transferred shortly thereafter. Everything happens remotely and without sacrificing quality or anti-fraud checks. In August, La Fenice Srl, an Italian company, was one of the first to receive a €45,000 state-guaranteed loan with Instant decisioning. On this occasion, we would like to thank the Italian, French and Dutch government for allowing lending platforms to distribute state-guaranteed loans. In 2020, 247 state-guaranteed loans were funded on our platform and this will continue in 2021.
"October's interface was easy to use, at 11am I applied online, at 6pm I already had a final approval", explains Charles Fossey, CEO of ByCharlot.
Our second initiative was targeted to the Tourism sector. We support and are historically familiar with this industry at October (our first borrower was a famous chef) and we are convinced it will get back on its feet, even though it is currently one of the sectors that suffers the most. They need a specific offer (deferred amortising loans) and committed lenders (the French financial institution Caisse des Dépôts and insurers). The summer was enough to set up a dedicated offer for French companies.
Last but not least, the launch of October Connect. Our tech toolbox for institutions who finance businesses. What we focus on at October (reinventing the relationship with borrowers, distributing loans remotely, controlling fraud, making better use of the data collected, reducing loan management costs…) are challenges that all financial players are taking up, starting with banks. Our strength? To be able to reinvent this service without the weight of history and transform it into an efficient and ready-to-use tool for financial institutions.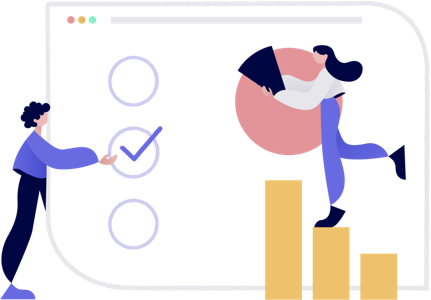 Time for the first concrete results
In December, only nine months after the beginning of the crisis, in a world of shortened cycles, we can already measure the impact of our decisions:
In 2020, despite a difficult start to the year, we supported 395 SMEs (+75% vs. 2019) representing 16,697 jobs and €5.74 billion in revenues. 1 SME per day, Saturday, Sunday and lockdown days included!
During the last quarter, we passed the symbolic milestones of €500 million lent, 1,000 funded projects (1,182 to date) and one million loan parts granted by retail lenders.
In December 2020, as if we thumb our noses to this horrible year, we have lent €24 million to 70 companies and signed the most active month in our history.
We raised €295 million to finance businesses. This is by far the largest amount we have ever raised. With a record financing of €200 million in Italy led by Gruppo Intesa Sanpaolo.
And finally, as a sign of the adoption of our radical innovation, we have signed our first major client for October Connect (we will keep the surprise of its name for the coming weeks).table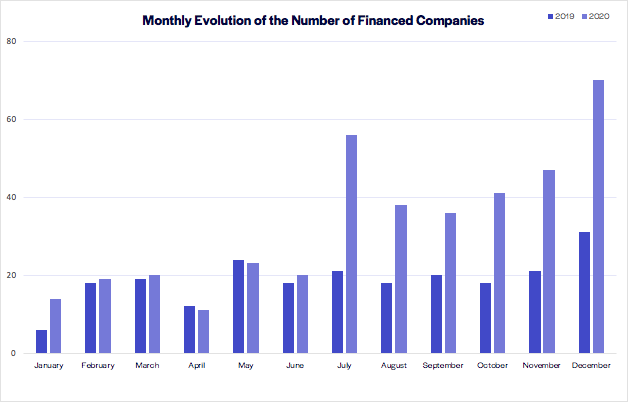 More than ever, we are convinced that innovation, agility and resilience will remain keys in a rapidly changing environment.
2021: what now?
Fighting to support companies as best as possible during a year when defaults are likely to increase (note that paradoxically we have not seen a flare-up of defaults in 2020, quite the opposite, thanks to the massive cash support from states across Europe)
Transforming the many prospects we have sourced for October Connect into happy customers. We are convinced that technology will be part of the solution to effectively manage the billions of euros required to put an end to the crisis
Always bet on technology to constantly improve our toolbox and lend more efficiently to businesses
But in the end, our only real certainty is that 2021 will also have its share of surprises! So let's get to work, with enthusiasm and curiosity!