October, the SME lending platform (formerly Lendix) crossed the threshold of €100,000,000 repaid to lenders on February 18th, 2019. An ecosystem representing more than €6.6 billion cumulative revenues and 26,000 jobs has already benefited from an October loan.
Since the launch of the SME lending platform October in March 2015, more than €260 million have been lent to European companies. Now, 4 years after the first loan made on the platform, nearly 40% of this amount, €100,000,000, have already been repaid to the accounts of individual and institutional lenders in the form of monthly repayments (capital and interest).
The lenders have already supported 570 projects of an average amount of €460,000. These are companies of all sizes and in all sectors of activity, based in France, Spain, Italy and the Netherlands. The SMEs financed have an average of 59 employees and a turnover of €14 million. The most represented sectors of activity are industry, hotels and restaurants and commerce.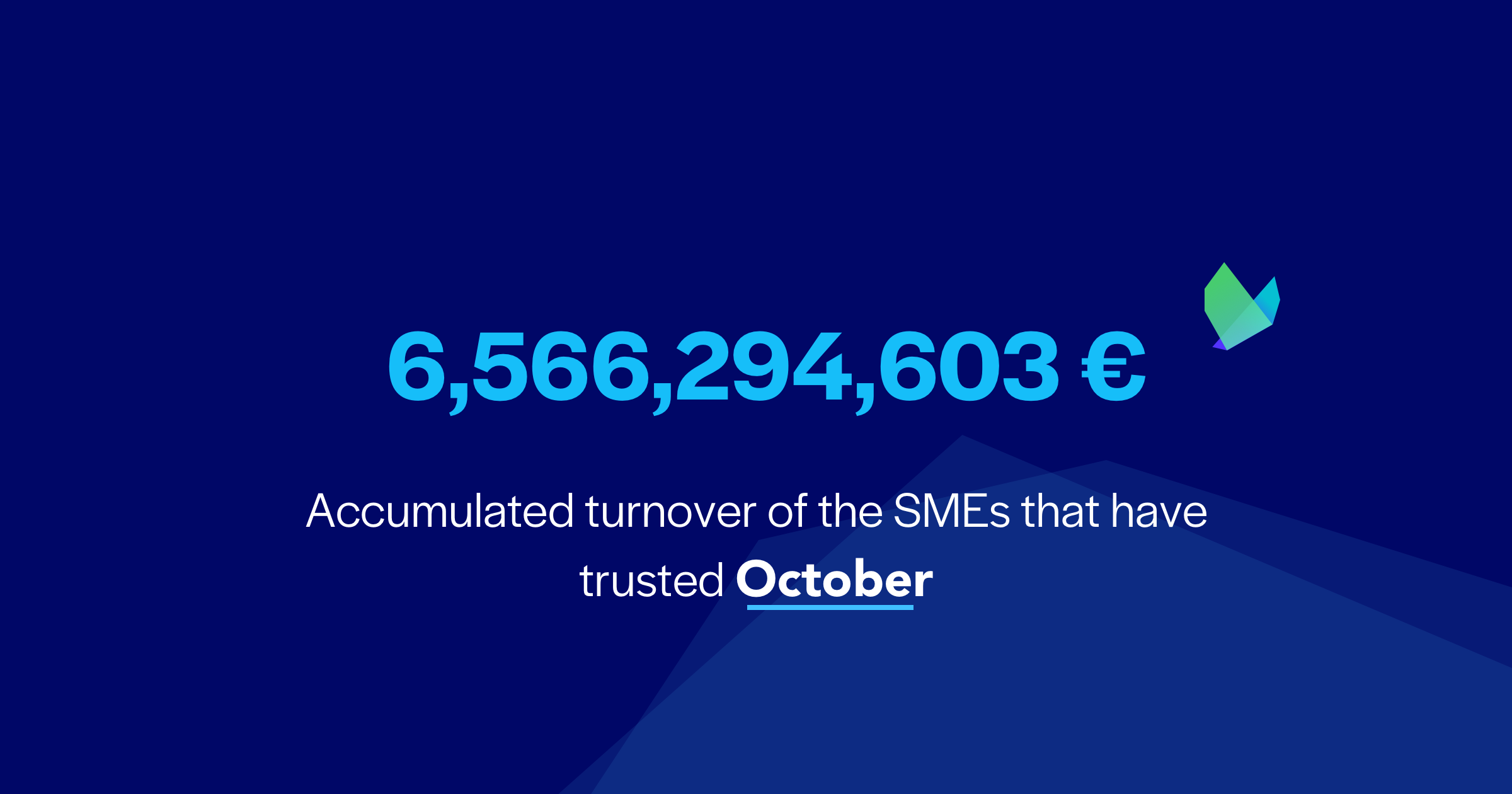 Previous studies show that October's lenders are as interested in attractive returns as they are in the meaning they give to their savings. And for good reason, by supporting these companies in their growth projects, they are also supporting a whole ecosystem. The SMEs financed on October total €6.6 billion in turnover and 26,216 jobs.
"It is a great pride for the October team to measure the impact of our development. We thank the pioneers, both lenders and borrowers, who have decided to trust our lending platform," concludes Olivier Goy, founder of October. "We are convinced that this is only the beginning of a massive movement to diversify corporate financing sources."