We are thrilled to announce that after months of work, the October Connect website is finally live!
>> Go to connect.october.eu
Our Tech, Product, Marketing and Connect teams have worked hard to deliver a totally restyled website. The design has been reviewed, each word was carefully chosen… It is a work-in-progress, but we expect your feedback to improve it along the way.
Think customer experience first!
With this site, we wanted to give you a 360 view of our offer, with a clear and simple navigation into the specifics of our technology. In line with our value to Think customer first, we put ourselves in the shoes of our prospects and clients when creating this site. This website is the answer to many questions you may have about October Connect. We wanted to give you the opportunity to better understand the difference between October and October Connect, so that you can grasp its full potential. We hope this site will enlighten you.
What problems can October Connect solve?
A long and outdated risk analysis process leading to a loss of performance
October Connect answers this problem by providing data-driven reports to enrich the existing risk analysis of financial service providers. The four available decision support reports guarantee a 360 analysis of the portfolio.
>> How to accelerate your decision making with October Connect?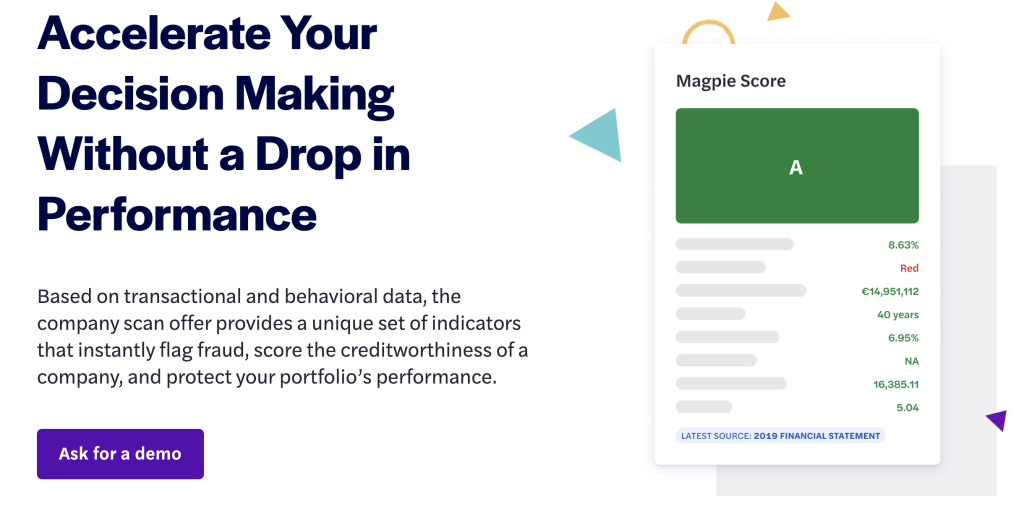 The difficulty to spot and fight fraud attempts
October Connect will help financial service providers build the most secure shield against fraud attempts. They will be able to receive alerts on falsified documents and suspicious behavior from managers at an early stage in the process, and therefore drastically reduce the risk.
>> How to fight fraud proactively?

What are the different reports available for the analysts?
Different decision support reports have been developed for October AND for October Connect. These reports are the same ones we use in our in-house analysis at October. We built those tools by analyzing eight years of loan requests in five European countries. If they work well for us, they can also work well for financial service providers!
Our four decision support reports allow analysts to make better decisions. They can use them separately depending on the stage of development of their current analysis process or combine them to get the most out of October Connect :
>> Visit the Manager X-Ray page
Hungry for more?
Our teams are perfecting a new report which is already available in Beta for some users: the ESG report!
Be the first informed: subscribe here for a personalized demo!
Don't hesitate to give the best feedback by writing to us at …
Enjoy the ride at: connect.october.eu