The Lenders' Evening is a get-together with lenders and the management team of October. During the lenders' evening there are presentations and there is room for questions. On April 3rd, 80 lenders joined us for the 7th  Lenders' Evening at the October premises in Paris. Thank you all for coming!
For those of you who couldn't make it we will summarize what was said.
The lenders of October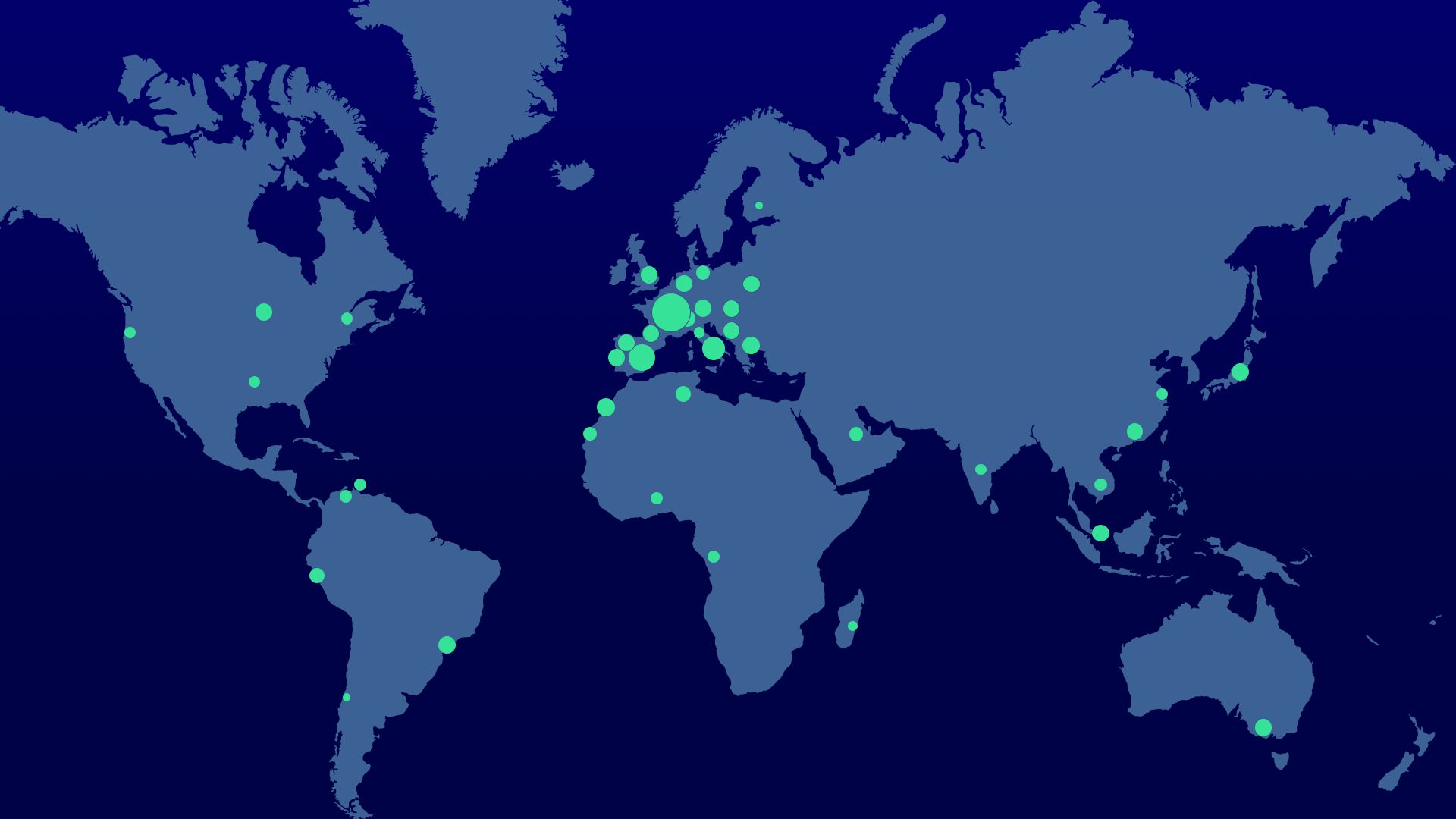 Olivier Goy, founder of October, started the presentation with some information on the lenders of October. We now have a community of more than 48,000 lenders, of which more than 16,000 are active (i.e. have lent to at least one project).
How are they geographically distributed?
89% in France,
5% in Spain,
4% in Italy,
1% in the Netherlands,
1% internationally (excluding France, Spain, Italy and the Netherlands). They are generally French, Spanish, Italian or Dutch expatriate lenders.
French lenders naturally are the most numerous today. October has been active in France for 4 years now, 2 years in Spain, 1 year in Italy and since October 2018 in the Netherlands.
What does a typical lender look like at October?
He is a man (88.2% of October lenders are men),
In his forties (the average age of lenders is 43 years),
Who lives in the city (the majority of lenders are from urban regions),
Has an average portfolio of €3,500 (the sum of all his loans),
With 33 projects.
Olivier fits in almost all these boxes, except his portfolio, which is much more diversified! Why? October's managers invest automatically and systematically in all October projects to align their interests with those of all lenders.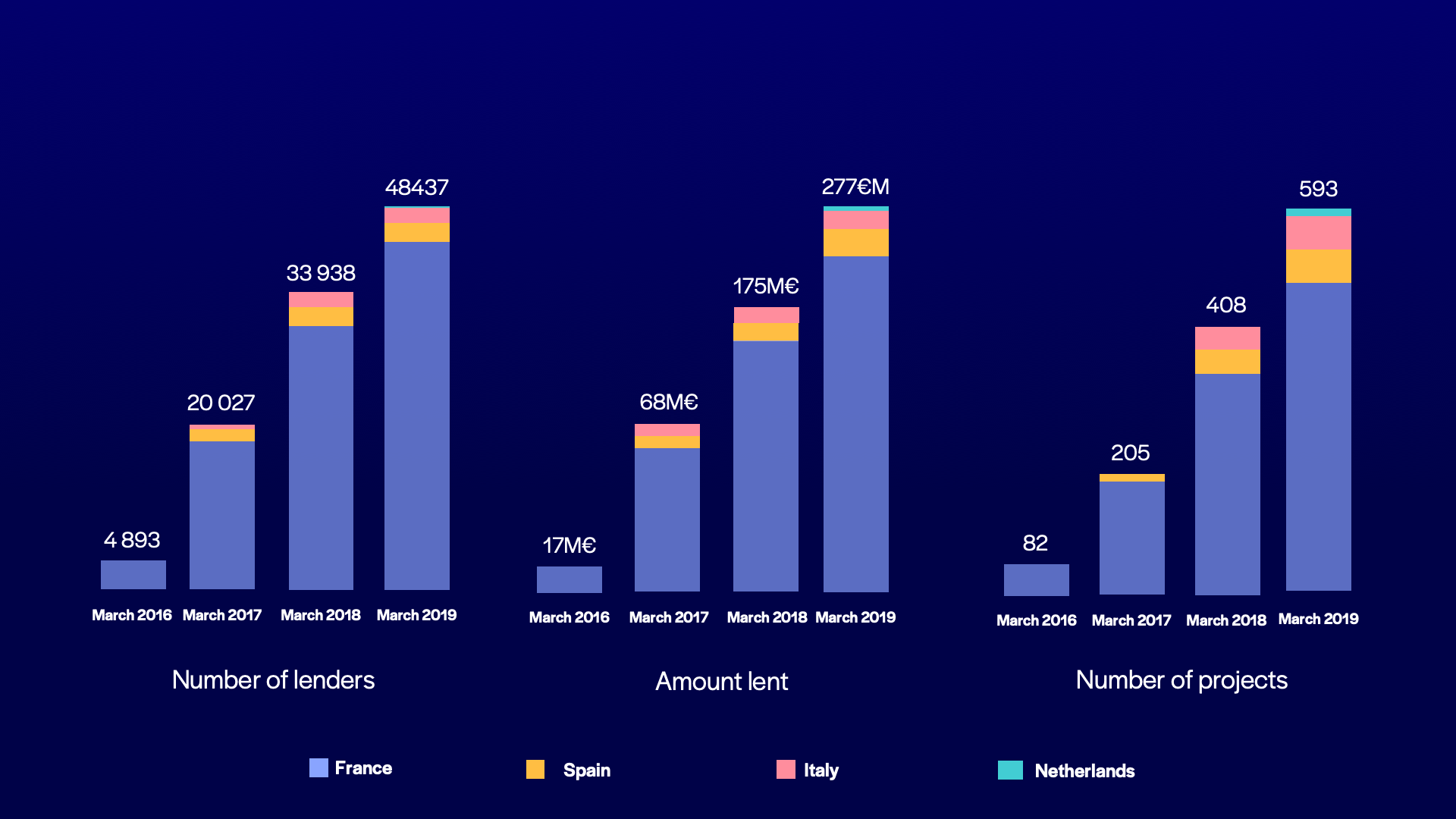 Evolution of the number of lenders October:
More Italian and Spanish joined the October community since the last lenders' evening in November. For the first time, Dutch lenders are present on this graph with more than 200 lenders.
Thank you for your trust and commitment to us, as well as our record of lenders on a project: 4,577 lenders on Oceanis Promotion (1.5M€ / 36 months / 6.65%) in October 2018 with 570,000€ financed.
Evolution of the amount lent:
The year 2018 represented a strong growth in Spain and Italy. Projects from these countries together represent 40% of the amount lent!
The borrowers of October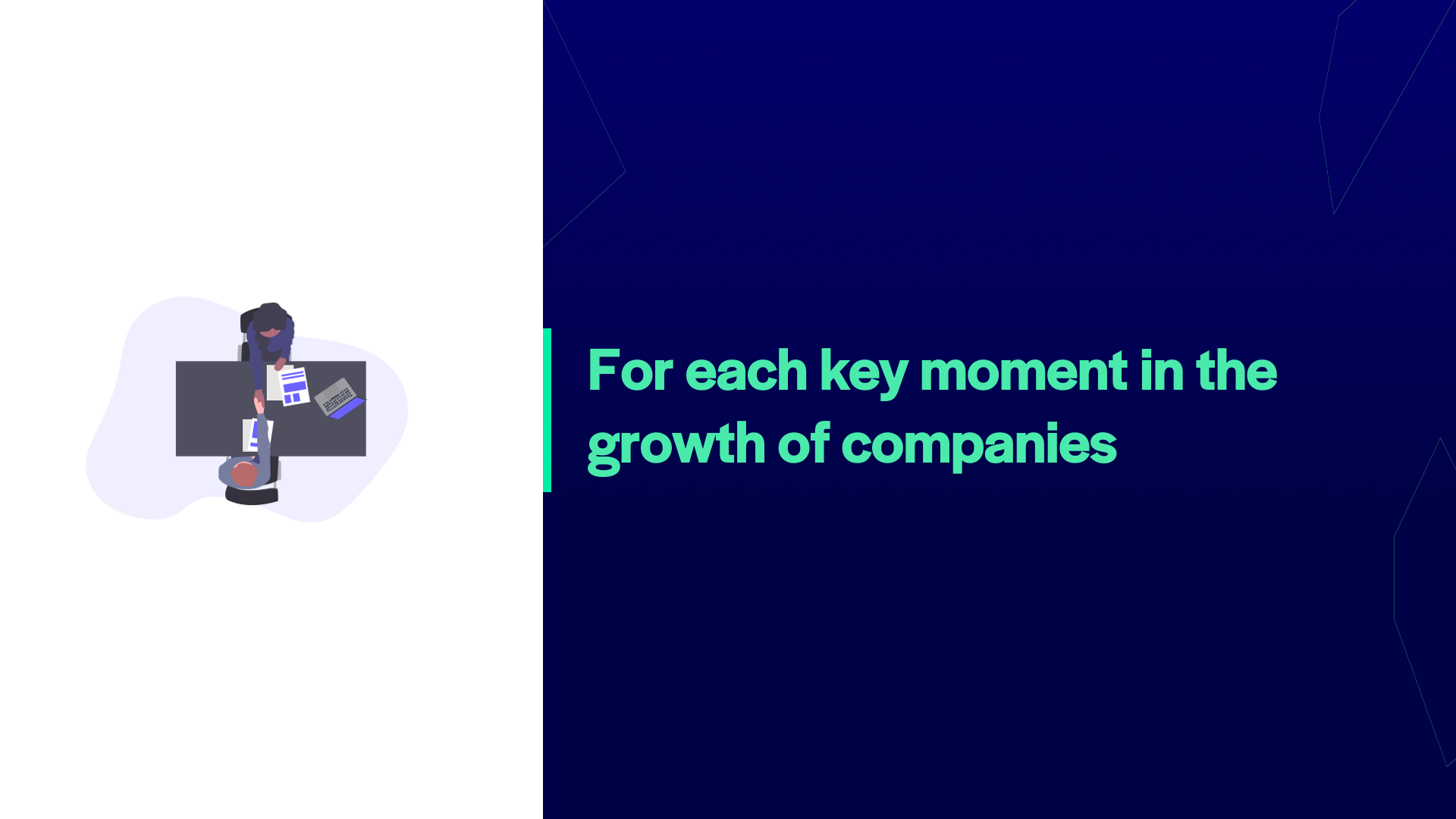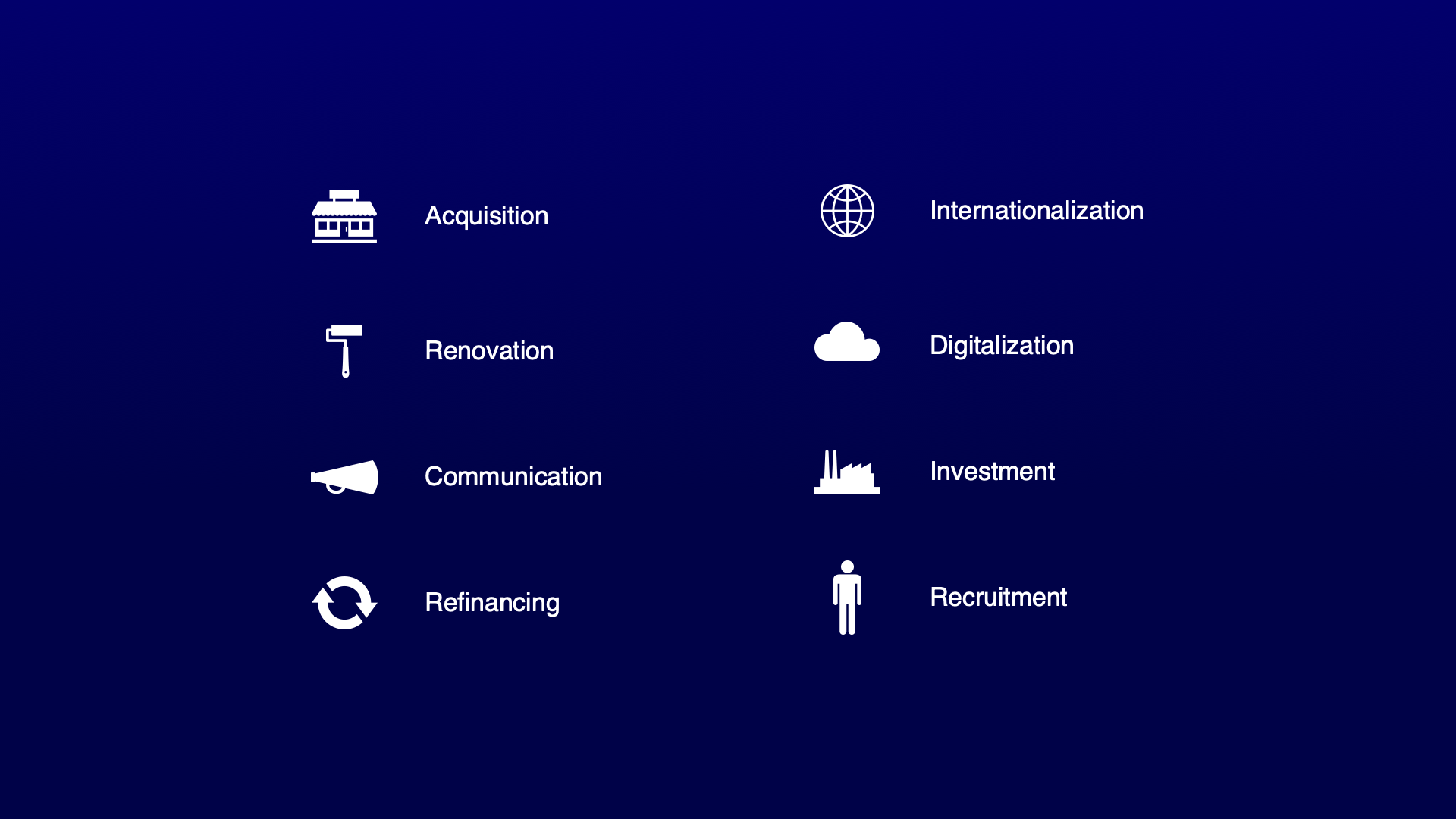 What are the main reasons that companies borrow on October?
Fast financing: funds are available within 7 days,
The flexibility of our procedures: the customer experience is at the centre, we try to understand their business, their challenges,
We do not ask for a personal guarantee,
We finance what banks have difficulty financing in the absence of guarantees: intangible assets, recruitment, renovations, etc.
October supports companies at key moments in their development.
Evolution of the number of projects
After a calm January (this is the period when companies close their accounts and make their budgets, and do not necessarily wish to borrow), the months of February and March were full of projects, with about one project per working day!
Our goal now
Reduce the average loan amount. Today, the average amount lent is €700,000. Decreasing this amount will allow more different loans to be done (different in amount, industry and geography). In February, we funded 18 projects, and 19 projects in March. That's almost one project per working day over the last two months!
2018 review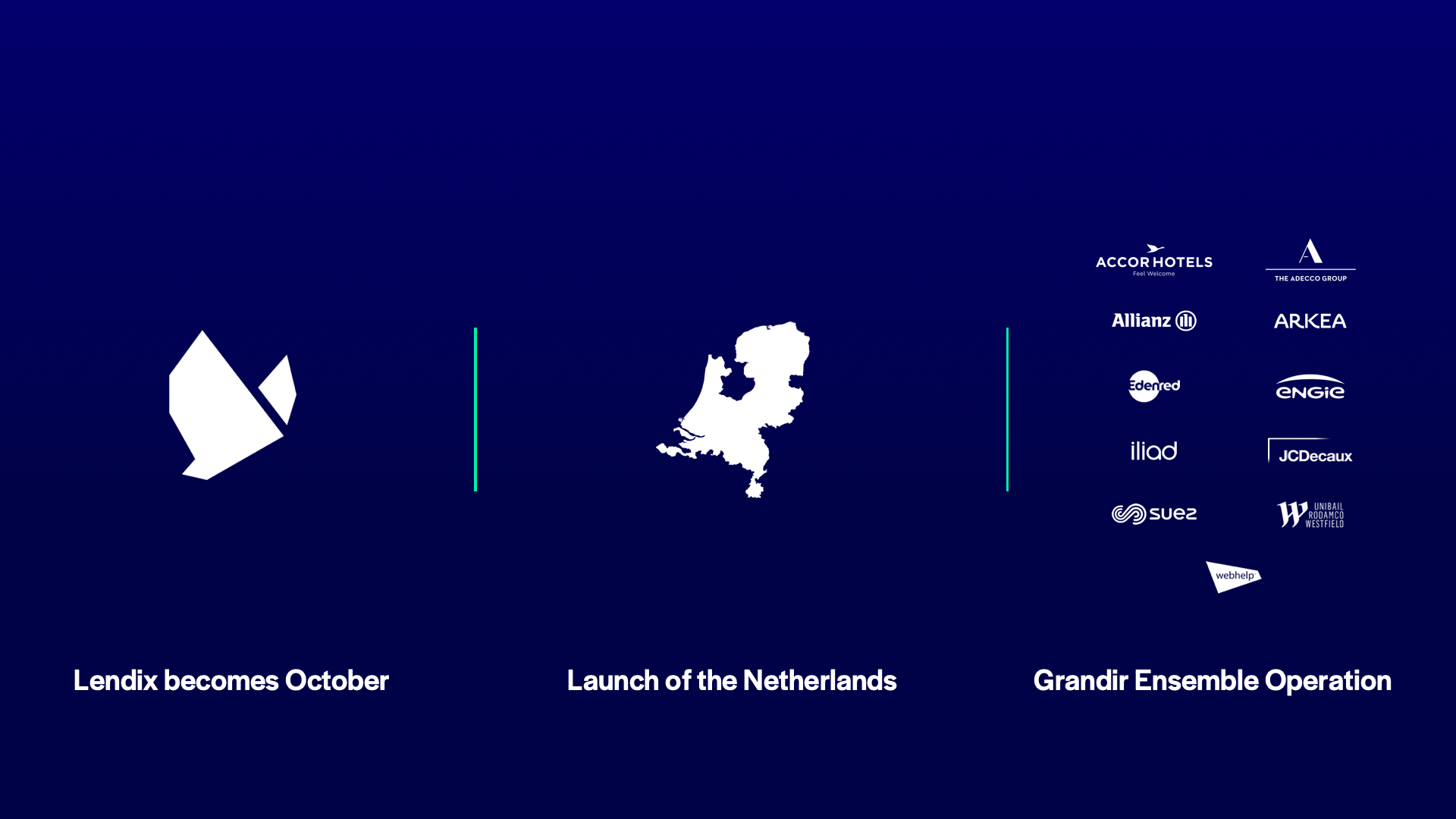 Lendix becomes October: the 4 main reasons for this name change?
It is a European name that works well in Italian, Spanish, French, Dutch, German,…,
Lendix was created in October 2014 with the publication of the law breaking the banking monopoly on SME loans,
It is a name that is super easy to remember and does not isolate us in a sector (loans, finance,…), only in the category of unexpected names!
Who says we need a name that explains what we do? Does anyone complain that Apple doesn't sell fruit?
Find all the reasons behind this change in our Blog article.
🇳🇱Netherlands – launch in October 2018
The Amsterdam team now includes 10 people. This included the Data Science department that we are building there,
8 projects were financed, for a total of 2 million euros, by more than 10,000 lenders,
SMEs are more digitalized than in Southern Europe, and the market for participatory financing is larger.
Grow Together:
11 large groups are borrower €100,000 each on October to pave the way for SMEs,
SMEs often rely only on banks,
In total, the €1,100,000 was financed through 14,940 loans by private lenders.
2019 tech roadmap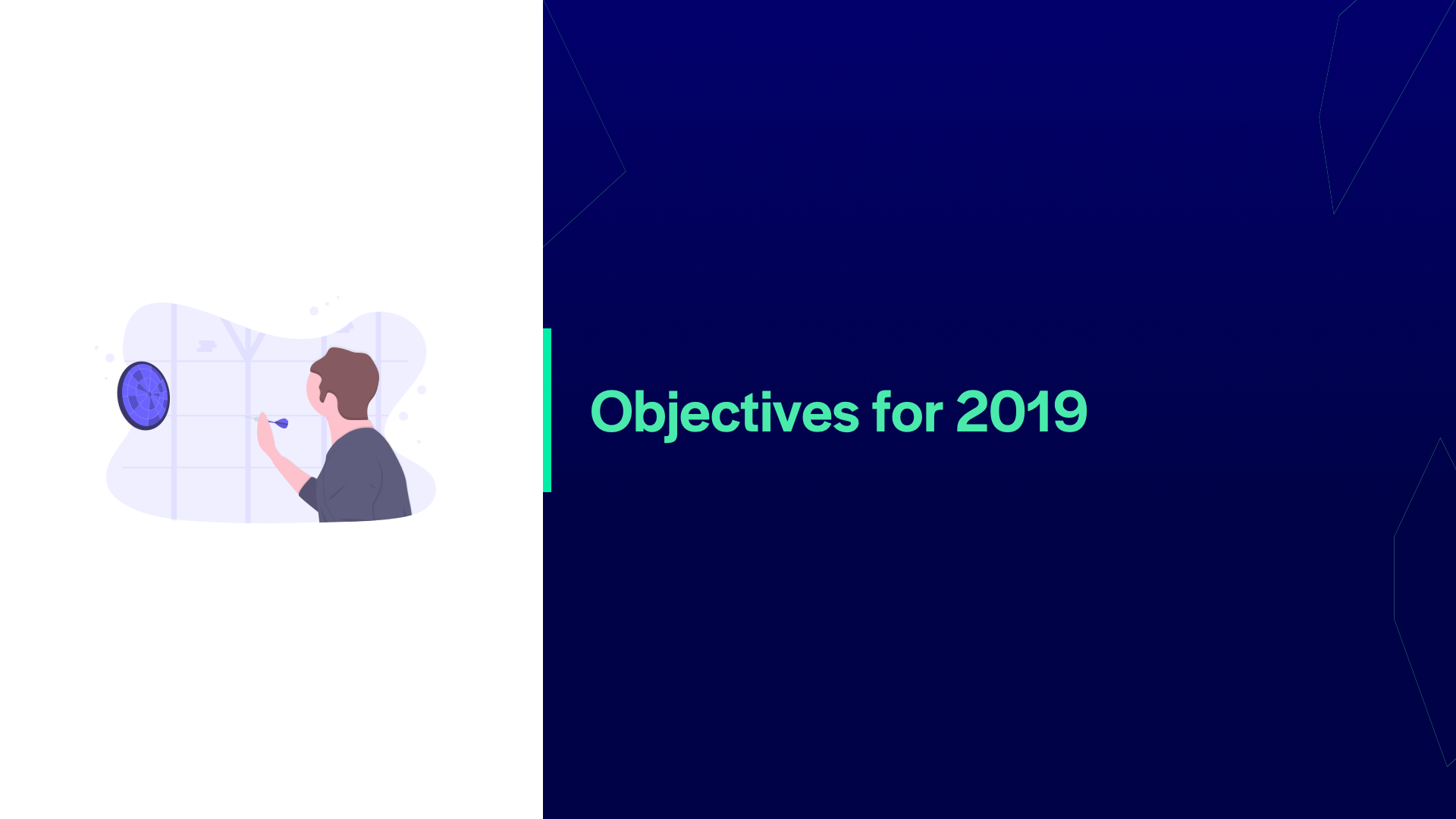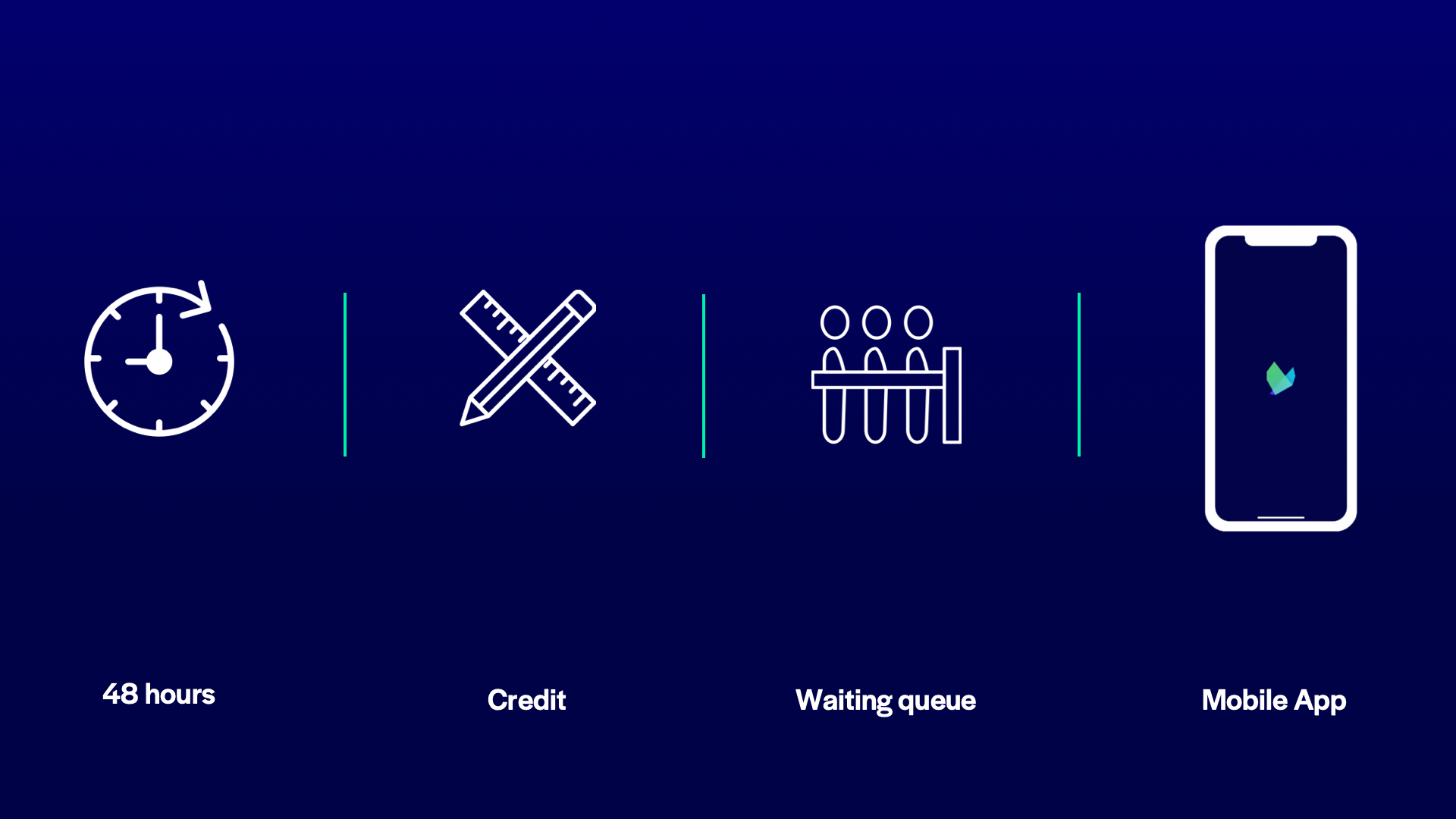 48-hour rule
In order to prevent lenders from rushing into projects without having time to know their content, we have implemented the 48-hour rule. From now on, all projects can be previewed on the platform at least 48 hours before they are opened for loans.
Money in- and output
Since 2015 and the creation of October, we have not worked on the money transfer functions. The new design that we implemented makes the entire process easier and clearer. Next to that we have introduced iDEAL for Dutch lenders, which is a simple and quick solution to money input.
Queue up!
From now on you end up in a virtual queue when doing a loan. You leave the queue on a first come, first serve basis. You are informed by e-mail once your loan has been posted. The queue has been developed to:
Improve your lending experience,
Reduce errors,
Equalize the lending opportunities between lenders,
Enable us to meet the demands of a growing community.
Mobile app
We plan to release the 4th version of the mobile app this summer. This is our biggest update since the launch of the mobile application. With the update we will redo the ergonomics and integrate what is missing from the web environment. In particular, we integrate the Touch ID to perform 2-factor identification. Many of you have told us that we should include this new feature. Furthermore, we will include the complete registration and verification of your account in the mobile app. Finally, we hope to improve the application's performance significantly.
The 4th institutional fund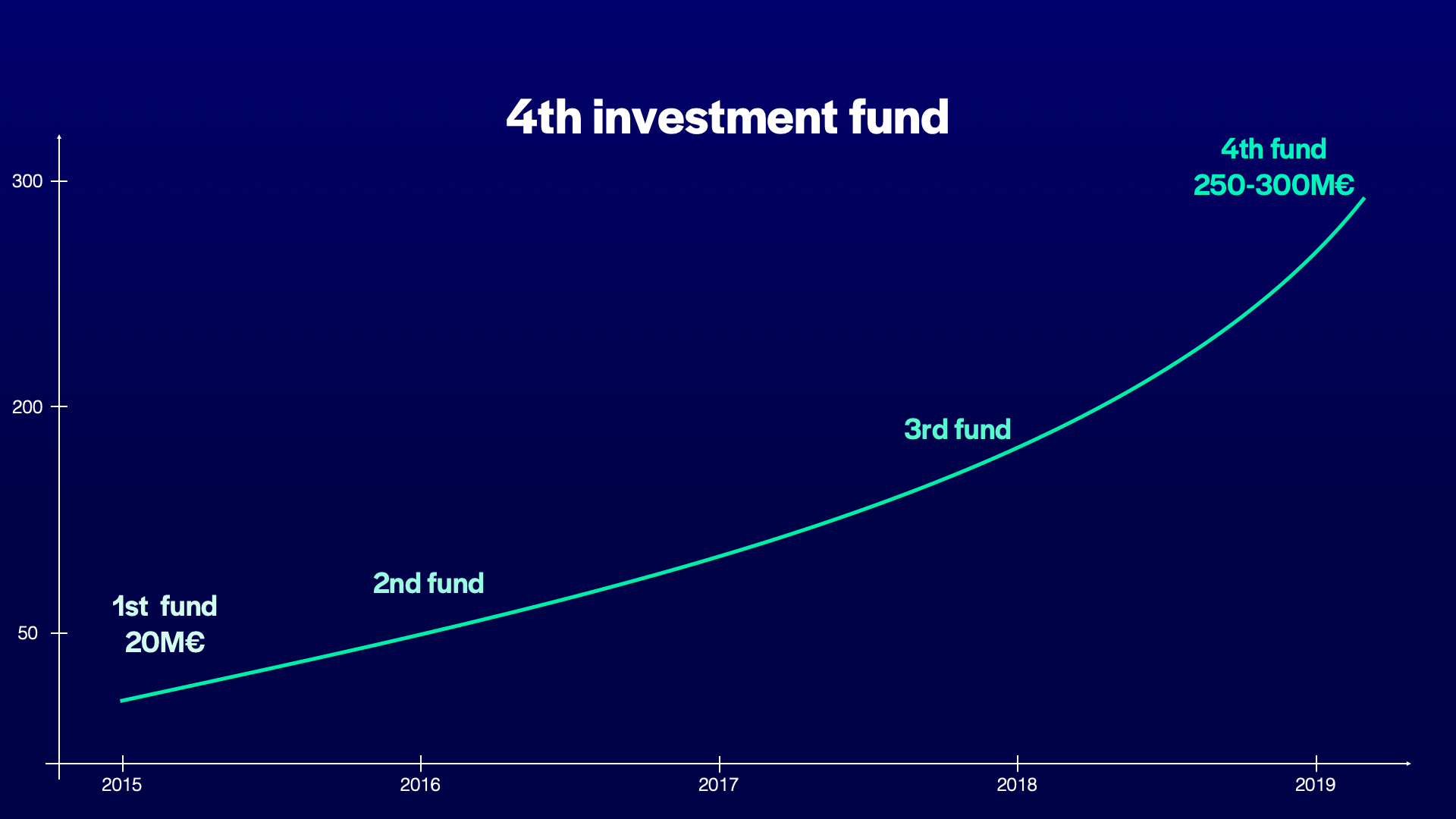 We have a hybrid model of lenders: private lenders (like you) and institutional lenders. Together they co-lend to all projects. This model allows us to guarantee financing to borrowers and ensures that each project is successful (your savings will not be immobilised for nothing).
We have launched successive funds of increasing size. The first fund of €20 mio, with mainly shareholders, allowed us to establish this track record and raise the second fund of €90 mio.
We then expanded to European investors for the third fund, keeping in mind the launch of October in Spain and Italy. 98% of the institutions in fund 2 are in fund 3.
Recovery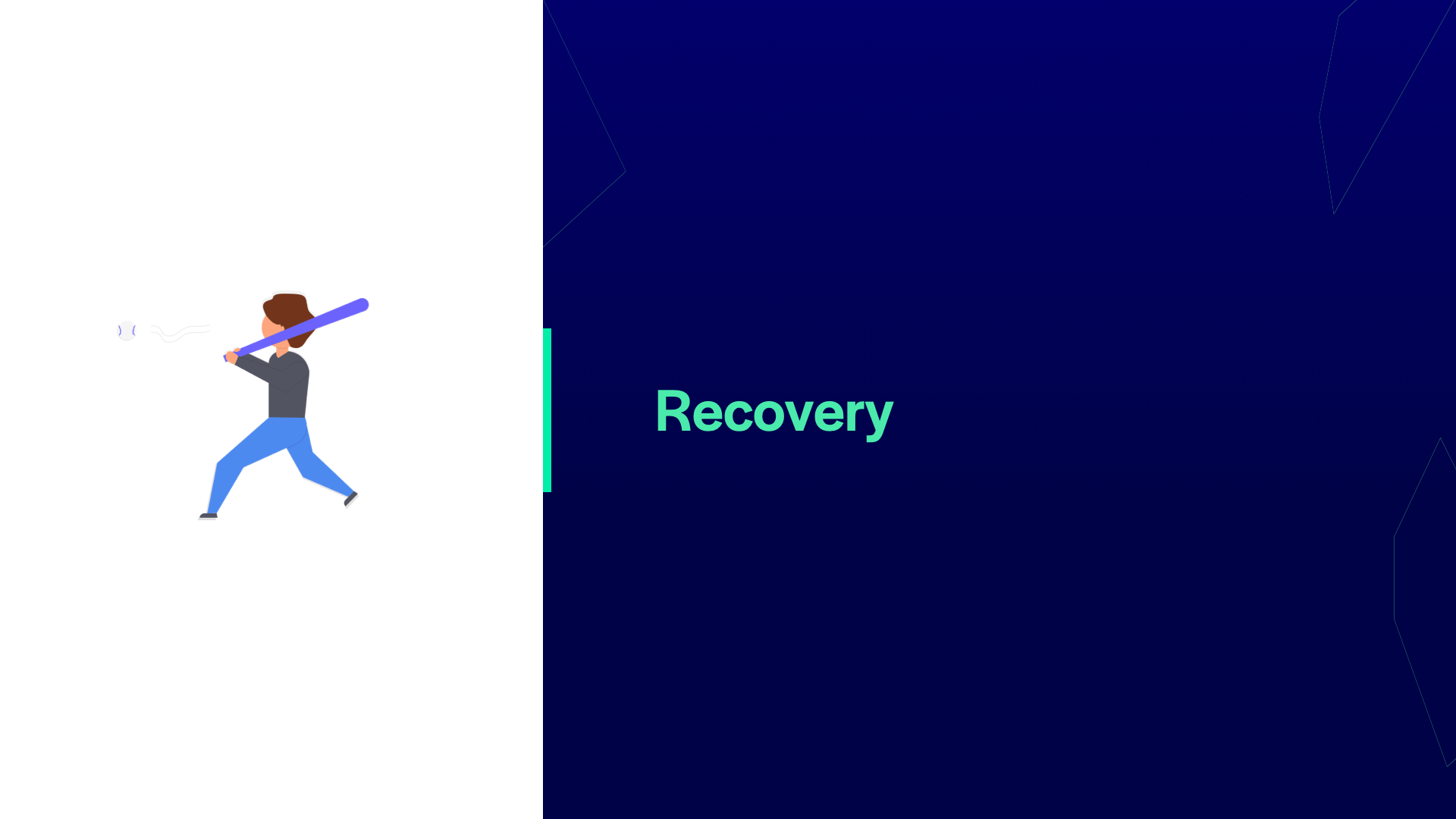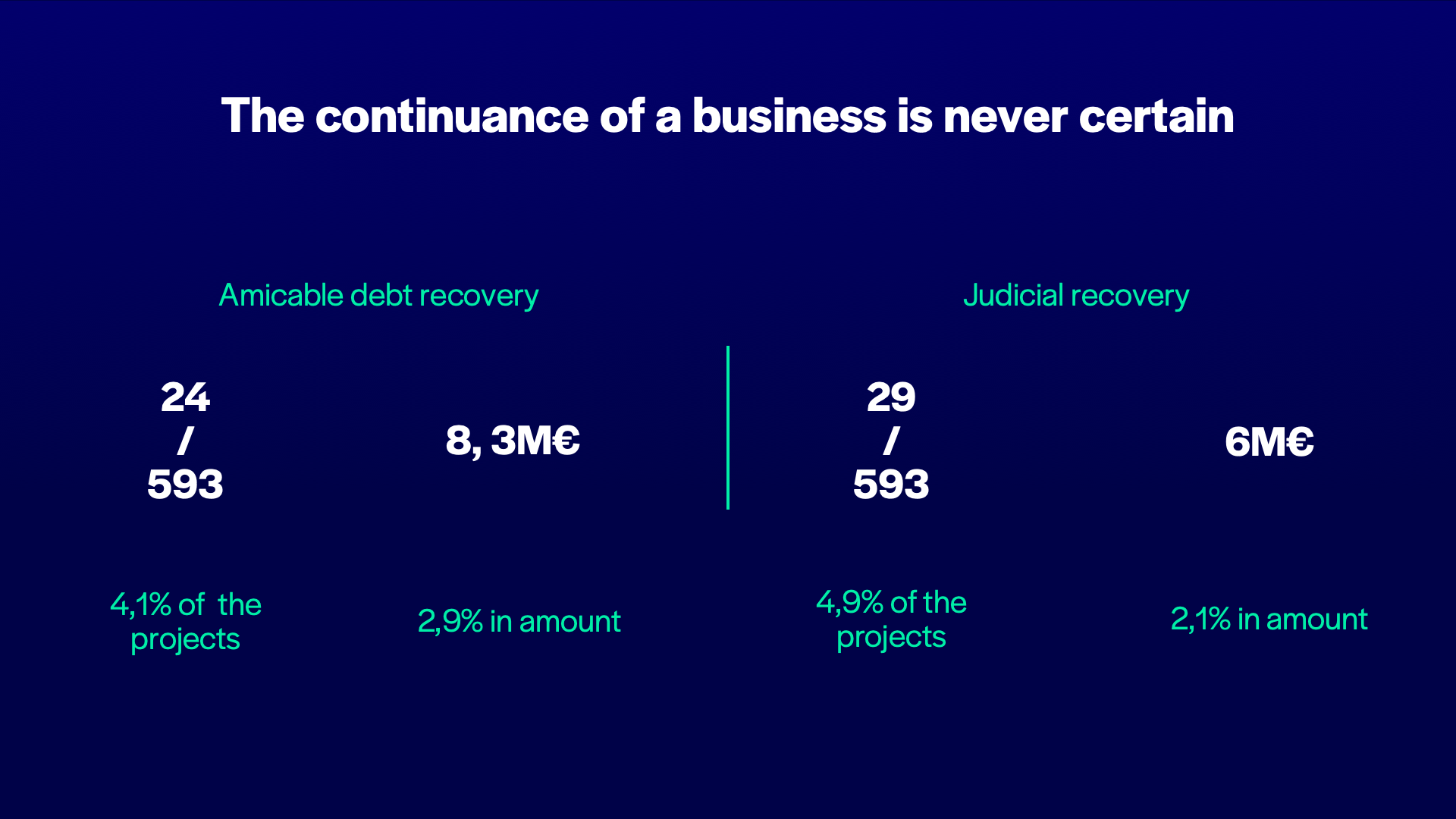 The continuance of a company is never certain. Companies have their ups and downs in terms of business, operations, etc. through:
Declines in activity,
Problems with invoicing,
Personnel issues,
Incidents such as floods, fires, equipment that does not work as expected, etc.
We have an experienced recovery team with 4 people in total: 2 in Paris, 1 in Milan, 1 in Madrid. It is necessary to have a local presence for maximum efficiency: lending to SMEs carries the same risk as investing in shares or bonds.
A constant at October
We don't take anything lightly and we never let our guard down. We debit the instalments from the accounts of our borrowers each month between the 5th and the 15th. To make sure that the payments are on your accounts between the 15th and 20th.
If a payment does not go through, it is race to the clock for our recovery team: calls, e-mails, appointments, maximum pressure to recover all the payments that did not go through, for whatever reason. Ideally, we recover as much of the money before the payment date to lenders, which is every month between the 15th and the 20th.
This already marks the start of the amicable recovery procedure. If it has not the desired effect, we move to legal recovery with the help of our recovery partners. To learn more about our collection procedures, you can consult this tutorial.
How is the recovery?
The effectiveness of a collection team is measured by the amount recovered. It has been 70% since October's creation. The projects that have been in our recovery process:
Amicable recovery: 24 projects for an amount of €8.3M,
Judicial recovery: 29 projects for an amount of €6.02M.
Judicial recovery includes companies in collective proceedings (safeguard plan, legal redress and judicial liquidation) as well as projects for which we October have decided to initiate legal proceedings.
Diversification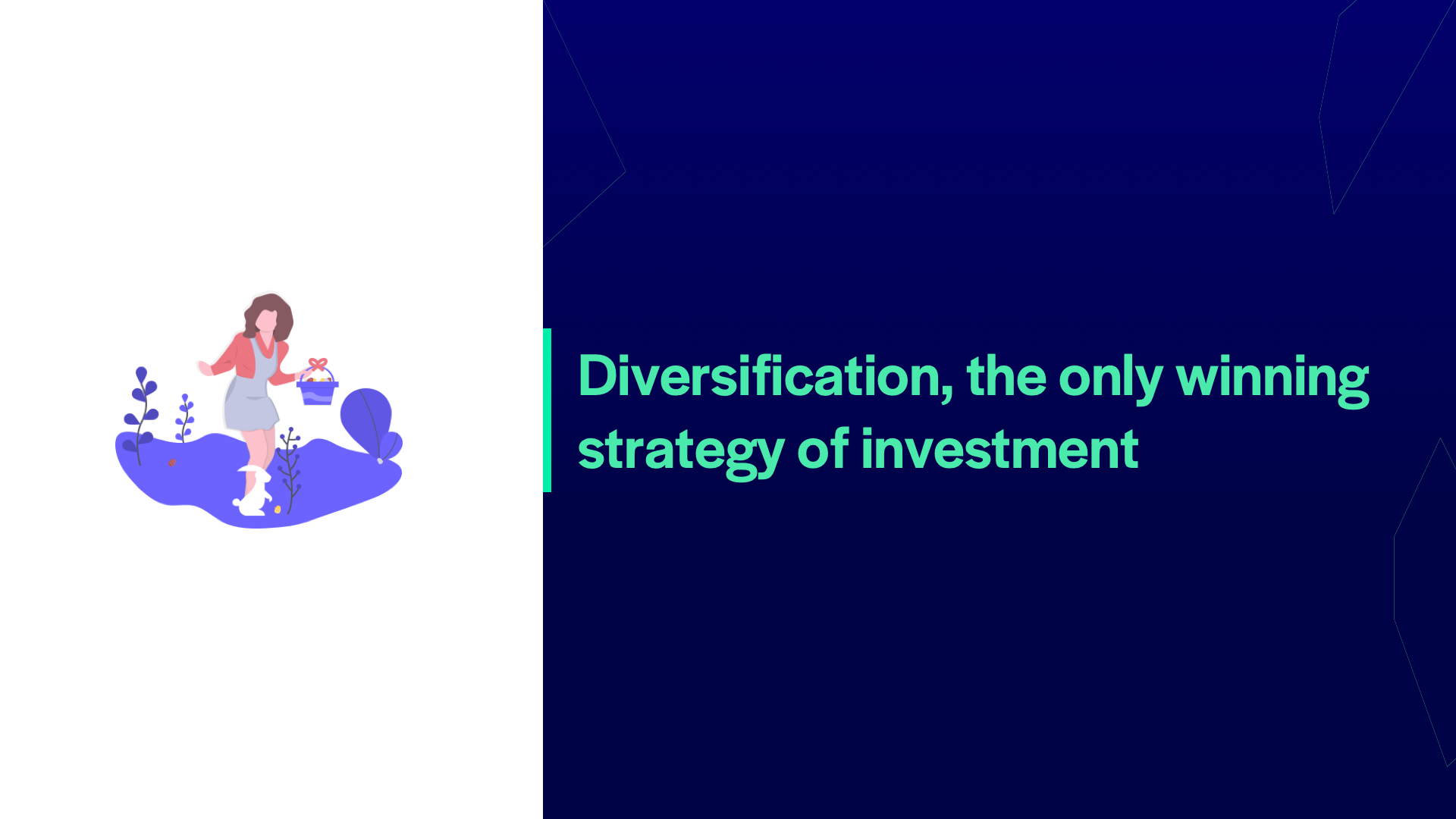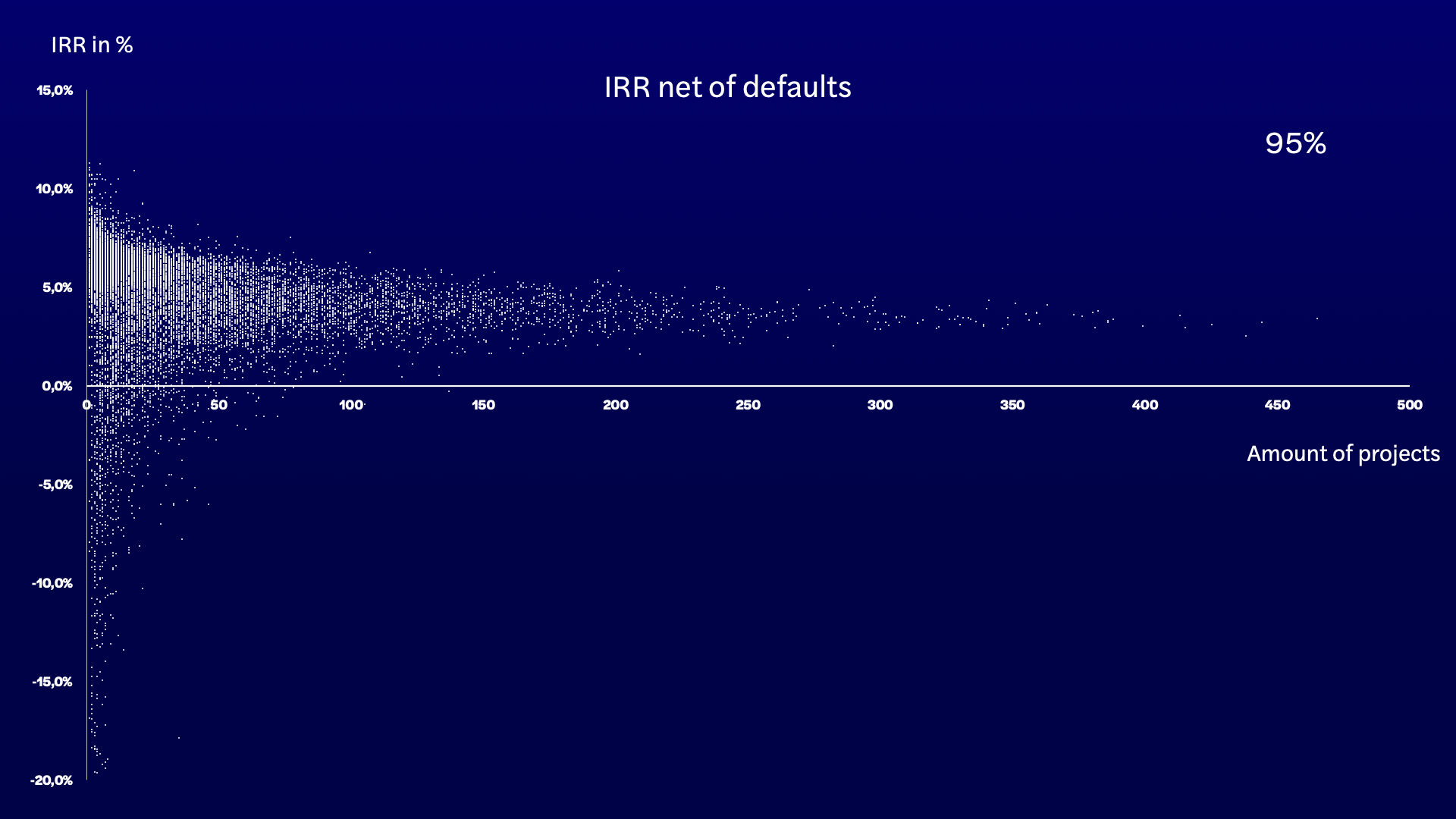 Diversification is the strategy that lowers your risk of capital loss: a diversified portfolio reduces the impact of a default (which is inevitable) on the yield of your portfolio. Once again, keep in mind that diversification works best when you work with equivalent loan sizes. It is better to spread small amounts over many projects than the opposite. If you plan to lend €1000 it is better to lend €20 to 50 projects than €100 to 10 projects. We do not want to push you to lend, but want you to lend with the best strategy: diversified.
This graph represents the IRR net of lenders' defaults as a function of the number of projects in their portfolio.
5.3% of the active lenders have a negative IRR, due to one or more defaulting projects that take up a significant part of their portfolio. Only 2% of lenders with a negative IRR have more than 50 projects in their portfolio.
Some stability in the IRR is notable when the number of projects exceeds 50 (only 0.5% of lenders with more than 50 projects in their portfolio have a negative IRR).