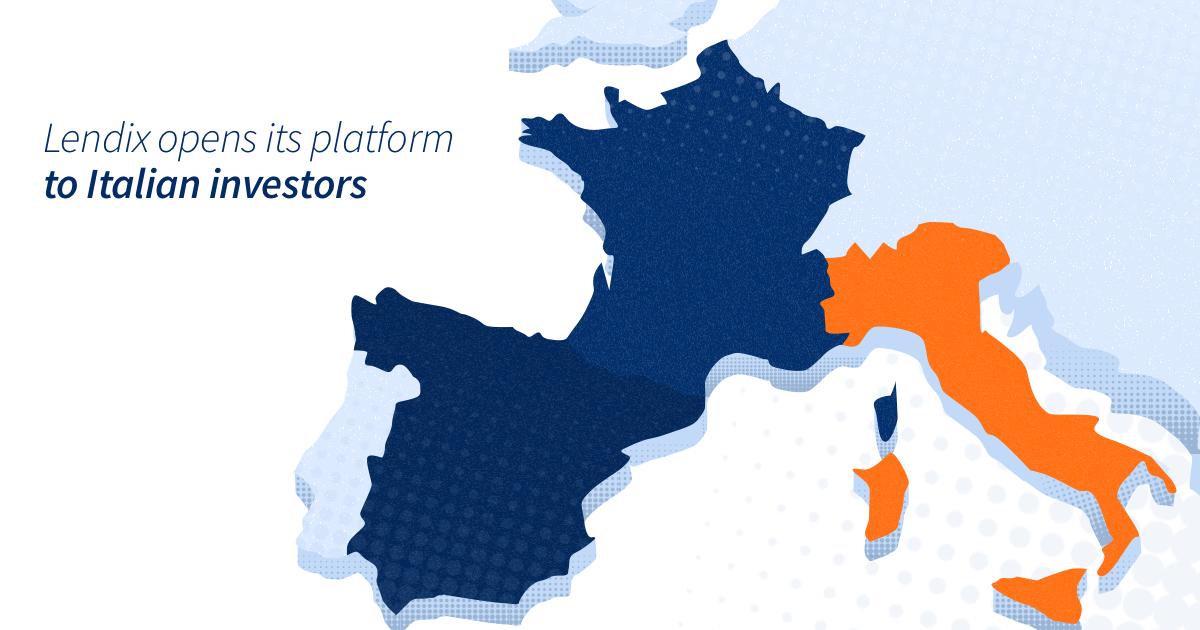 Soon after the launch of its first cross-border project in Spain, Lendix opens its platform to Italian investors.
Lendix, the leading European online marketplace for business loans, today opens up its marketplace to Italian investors. From now on, SMEs financing projects originated in France or Spain will have the opportunity collect funds from Italian lenders, both private and institutional. The launch of the first Italian investment project is expected in the second quarter and will be open for subscriptions from the whole international community of Lendix.
"Italian investors can finally access a whole new asset class to diversify their savings. Beyond offering potentially attractive returns, our business has a direct impact on real economy", comments Sergio Zocchi, CEO Lendix Italia.
Lendix is the first player to have committed to the development of a European SME market-place between France, Spain and Italy which offer borderless investment opportunities. It has already enabled over 63 million euros of business loans to close to 200 development projects. A prominent international chain restaurant is currently borrowing 1 million euro through Lendix for the opening of its new franchise in Valencia, which represents the biggest single crowdlending project so far in Spain.