On September 7th of 2014, we launched October in France with the mission to change how companies get financed thanks to technology.
And today, after 7 years, we are in 5 different European countries: France, Spain, Italy, The Netherlands and Germany. We have a large community of 27,000 lenders that boost their savings by supporting the real economy: they have already financed more than 1,700 projects for a total amount of €640m. What a journey!
We could not imagine that this would have happened and our only objective is to keep improving by using technological tools like October Connect, the result of 7 years of data collection and analysis, that we have started to empower institutions, banks, asset managers and platforms to make safer decisions.
7 years later, October is a big family with its members living all around Europe.
To properly celebrate our birthday, each country joined to sing happy birthday around a cake and some drinks with smiles all around.
October in 7 key figures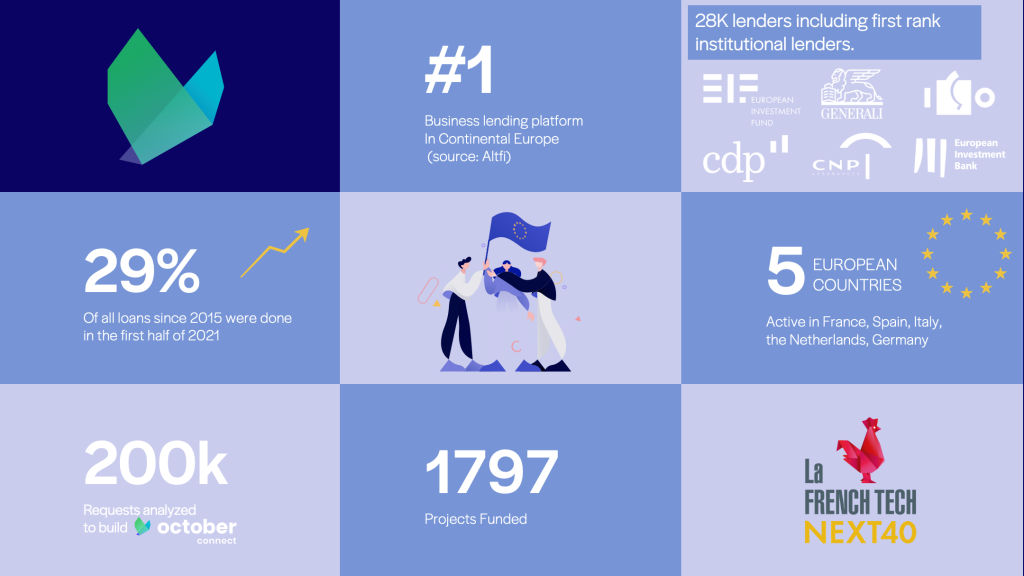 For this occasion, we pick 7 key figures that represent what we achieve in these 7 years and also where we aim to go:
#1 Business lending platform In Continental Europe.
27523 lenders including first rank institutional lenders.
29% Of all loans since 2015 were done in the first half of 2021.
5 countries.
2021: October Connect 200k Request analyzed.
1797 projects funded.
NEXT 40.
Feedback and vision from our CEOs
In each country where October is active, a CEO is driving and supporting the vision of the group. Even through crisis, they succeed in bringing the team together to be better than yesterday. Together, we were stronger and we have achieved great things this last 7 years.
Many projects are coming, but we promise we won't spoil you. But maybe our CEOs will give you some clues in their birthday speech: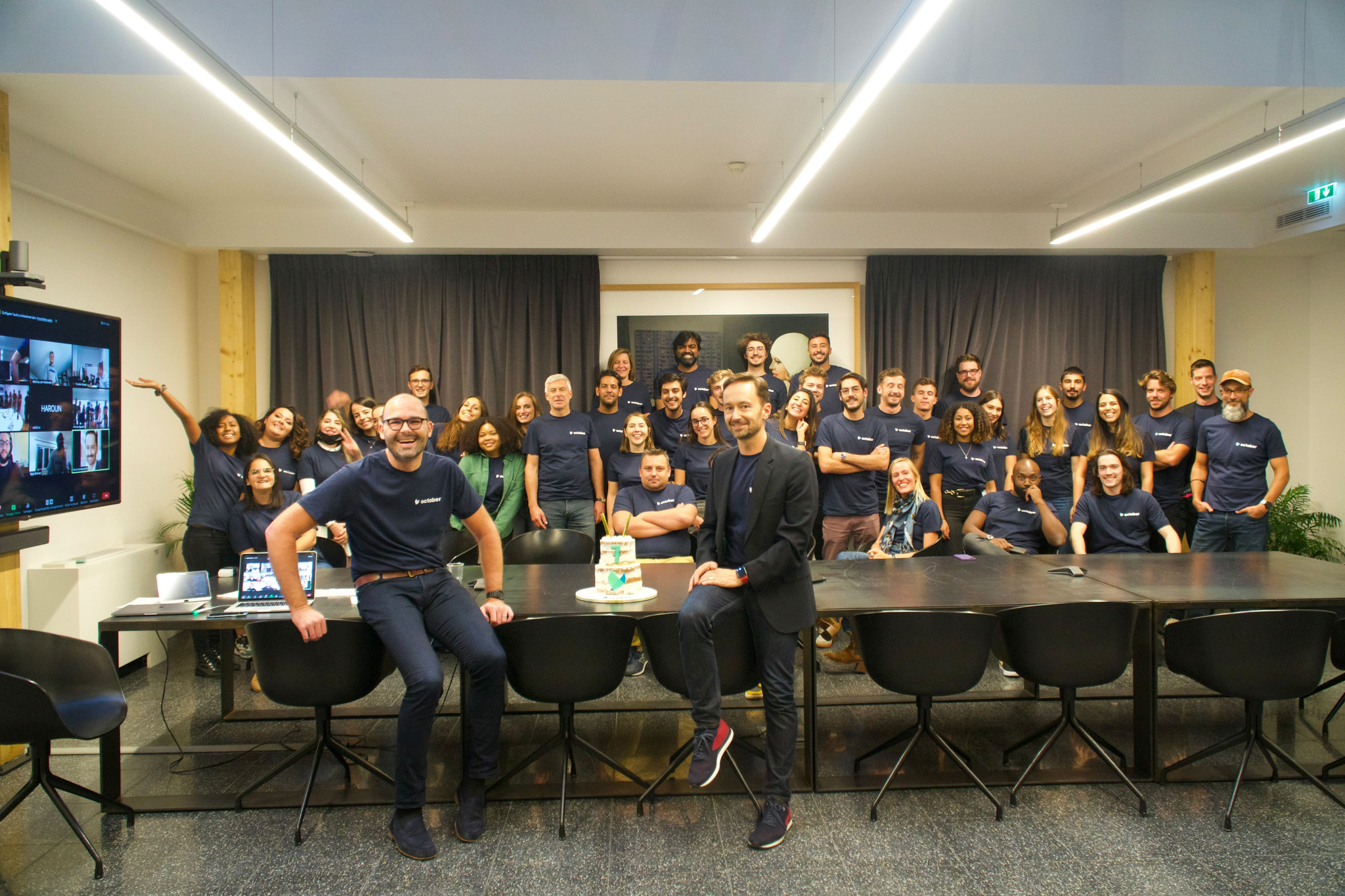 "7 years is an exciting age. We have never felt so much the utility of our technology in the service of the actors of financing and the economy"

Olivier Goy – CEO, Founder & CEO of October.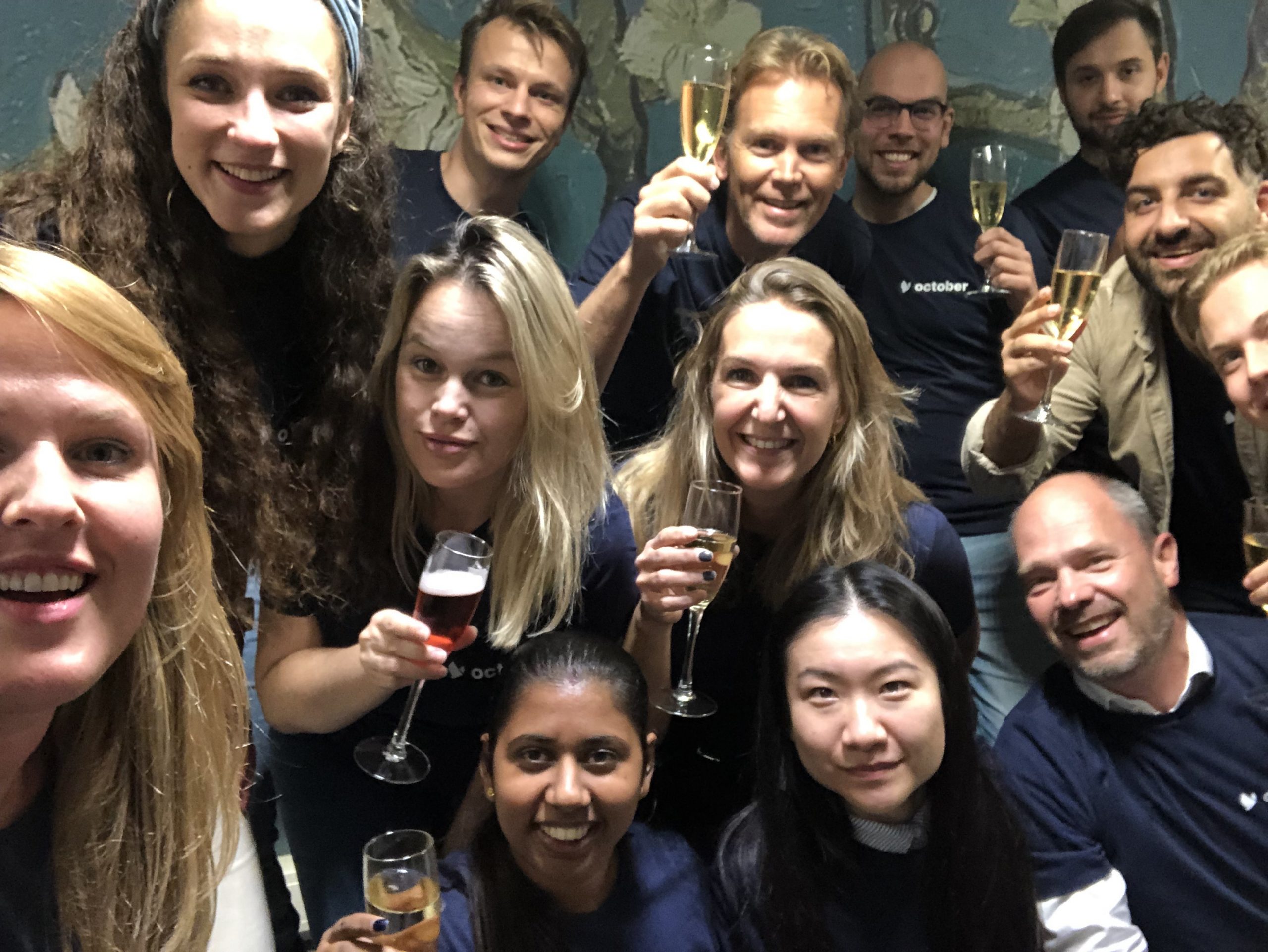 "For next year, our goals remain the same as for this year yet, we always strive to improve. Hence we are looking to double the number of Dutch borrowers we serve compared to this year, combining technology and the human approach.

Our second goal is to simplify our products even more. In the Netherlands we are one of the few lending platforms to grant state guaranteed loans to SMEs and have developed the October Fastloan, making sure SMEs are financed in a simple and fast manner.

Finally, we continue to expand our reputation through partnerships with banks, accountants or other firms in order to serve SMEs even better and faster."

Luuc Mannaerts – CEO October Netherlands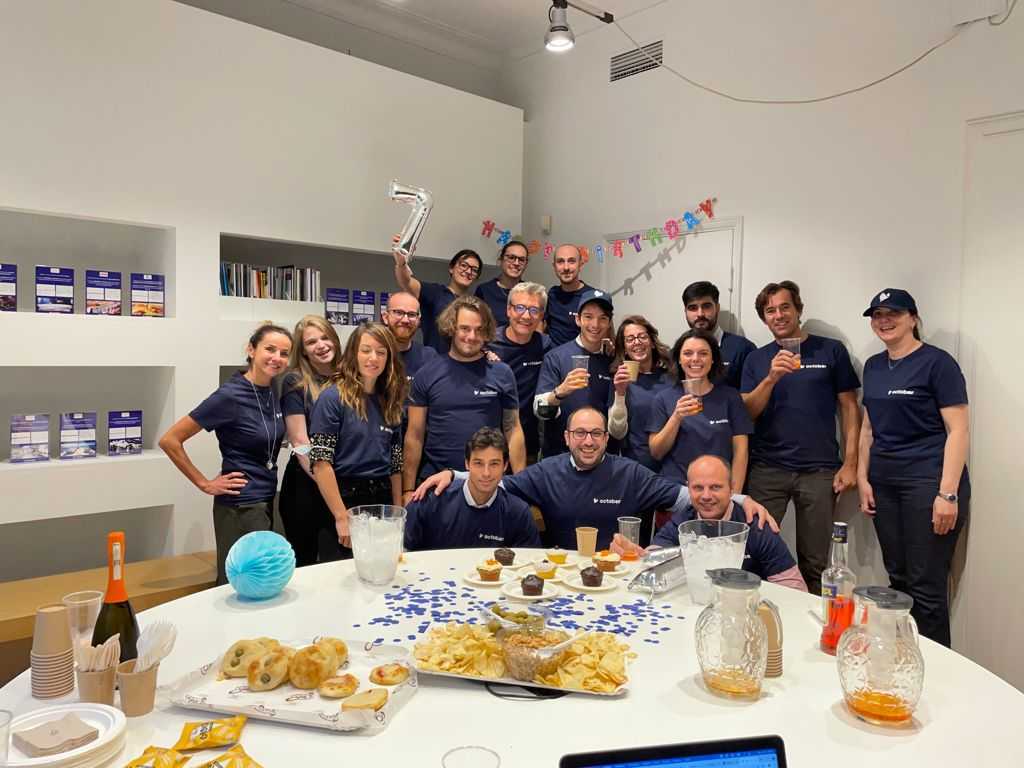 "The first 7 years have been synonymous of evolution, growth and international expansion for October.

We are extremely proud to have met each challenge with great flexibility and adaptability, turning difficulties into opportunities.

The next 7 years will still see us engaged both on direct financing and, moreover, contributing to the digital transformation of the commercial credit in collaboration with bank and financial institutions .

Sergio Zocchi – CEO October Italy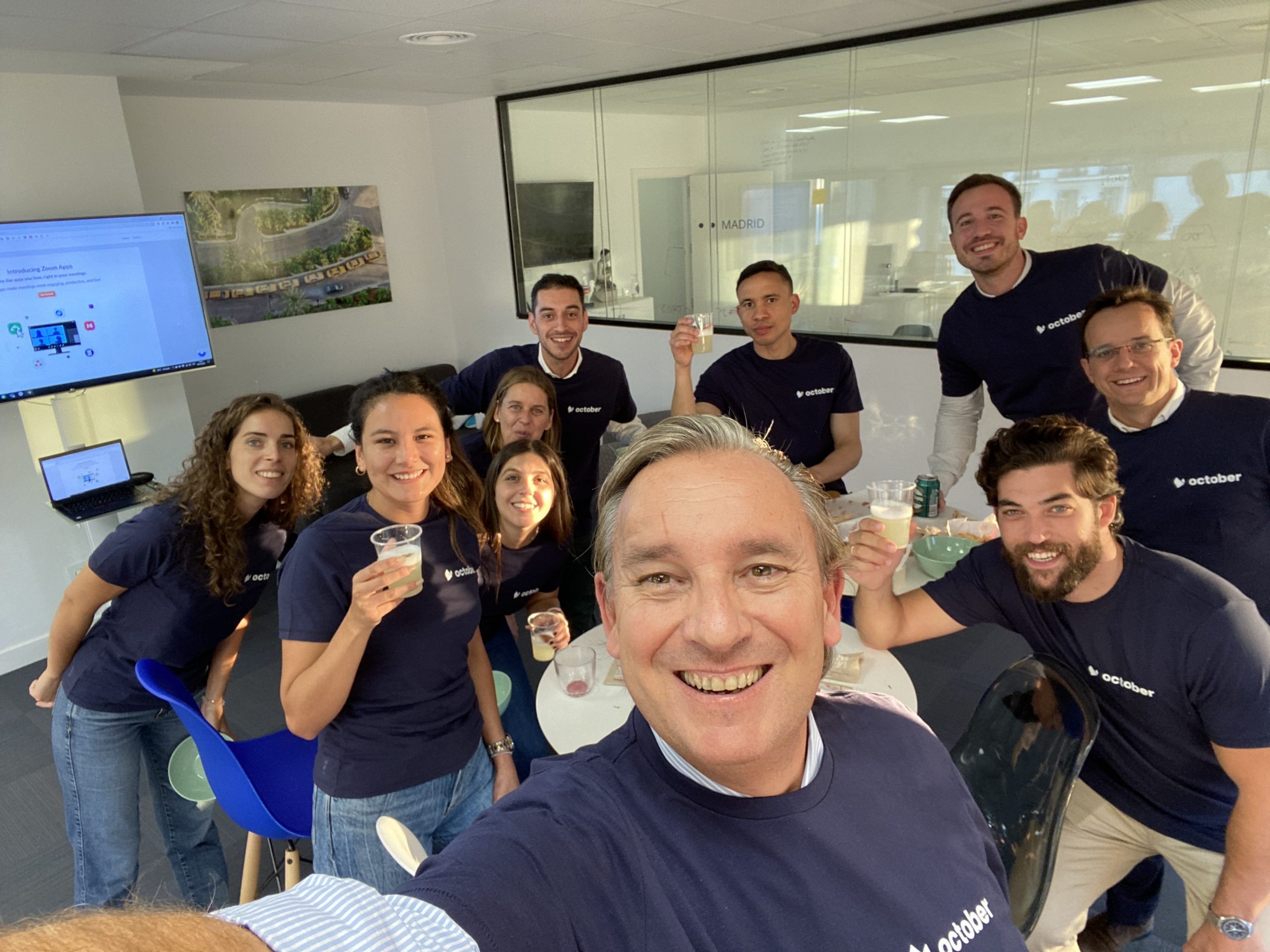 "The milestone for next year is to become the partner of choice both for SME looking to finance their growth and for the Financial Institutions that want to use technology to optimize their credit process to the SME.

In a context of credit restriction from the traditional banks, we shall offer the SME's the customer experience they deserve either directly through our renewed App or indirectly through their traditional banks using October Connect.

That is not all, we are set to launch the first Instant decisioning loan process in Spain and thanks to it, increase by 50% our pool of borrowers.

We also aim to grow our Spanish active lender community by 10% and be as close to them as possible.

In a nutshell… be the leading platform of SME loans in Spain."

Grégoire de Lestapis – CEO October Spain
"For the German market, in 2022 we will build on the strong year we had in 2021.

With the government covid measures coming to an end, we believe that there is a great opportunity for us to support at least twice the number of customers compared to this year.

This will be made possible with exciting enhancements of our fast-track loan proposition, the build out of the October brand in the German market and by growing our team in Munich.

In addition, we plan to further advance our technology by fine-tuning tools like Bank X-Ray and Doc X-Ray to the German market as well as taking big steps towards building an instant loan product for smaller tickets."

Thorsten Seeger – CEO October Germany
Happy birthday to us, and cheers to many more years to come !