A few days ago we celebrated the 1000th project. But what is the company behind our 1000th borrower?
The 1000th company is a German one!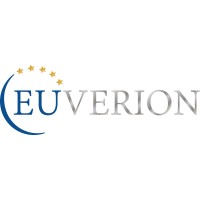 One year ago we opened our German offices and this month we celebrate our 1000th project, guess what? It is a German project 🇩🇪. This project means a lot to us because the company in question also supports in a similar way the development of SMEs in Europe.
Euverion provides business and IT consulting services for companies of all kinds. It acquires subsidies and financing for start-ups, medium-sized and large companies. It negotiates and applies on behalf of its clients for subsidies at state, federal and EU level in order to create jobs, invest in production plants, logistics systems, development projects in all sectors, as well as for research projects.
About the project
For the past year, Euverion has been forming so-called research networks together with various SMEs. Here several companies come together to tackle research projects on a common topic. The October's loan will enable the hiring of new employees for this rapidly growing business sector.
What exactly are these research networks about?
The first project of this kind brings together 12 small and medium-sized enterprises – ten of them German and two French – and three research institutes. The network is being continuously expanded and is growing steadily.
The aim is to further develop the potential of fibre-bound, ecological packaging as a substitute for plastic packaging and also to extend its use to the field of transport packaging. The packaging is to be made compostable and recyclable. One focus will be on the development of intelligent packaging, i.e. packaging that monitors the condition of the food it contains – for example, its freshness – and provides information about it. This is of particular interest for high-quality food, as great emphasis is placed on special, quality-enhanced protection of the goods.
The collaboration between French and German partners in the network provides excellent opportunities in the form of industrial contacts and research alliances. The French partners are involved in RFID systems, food logistics, sensor technology for freshness and are testing packaging as an alternative to polystyrene and plastic packaging. Also, France is a country of regional specialities and thus offers perfect development opportunities for e-commerce.
This 1000th October loan undoubtedly confirms the growing appetite of German companies for lending platforms.