Asset managers: poised to deploy capital at an accelerated rate
Despite the global 2020 Covid-19 crisis, the asset management industry is going strong, if not stronger. Total assets under management in France rose by +3.5% over the year to nearly €4.355 trillion. Over the longer period since the 2008 crisis, the annualised growth rate of assets under management has been a strong +4.7%.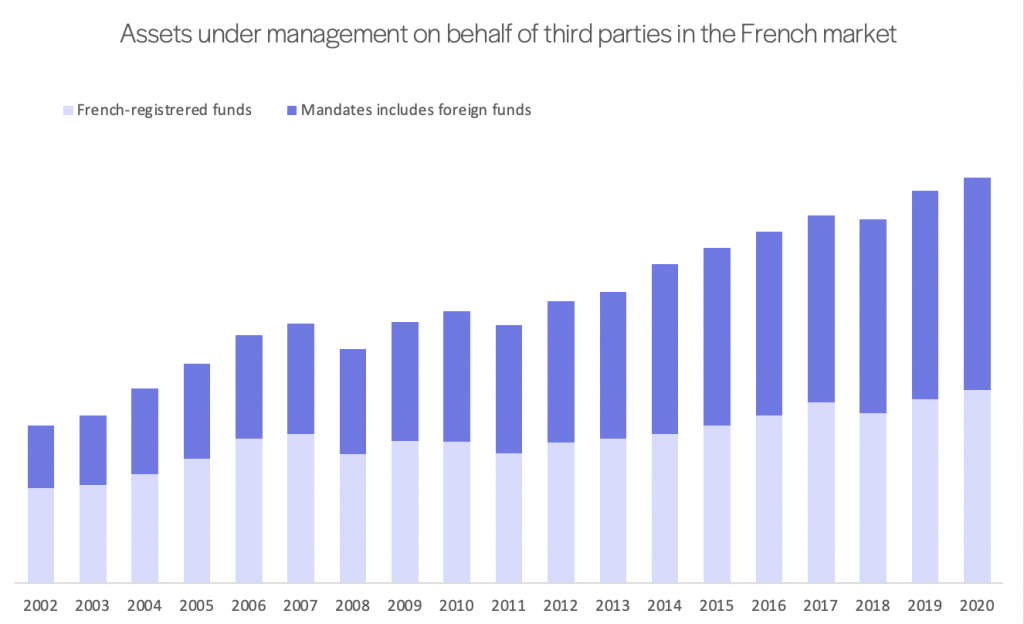 The number of asset management companies jumped again to 680 at the end of 2020, following the creation of +43 companies in 2020 (after +45 in 2019). In addition to the Brexit effect, this positive trend can be attributed to the creation of entities focused on managing non-listed assets (real estate, private equity, etc.).
In terms of AUM (Asset Under Management), French Asset Managers rank first in continental Europe. The market share of the French asset management companies is estimated at 28% in Europe (excluding the UK).
In France, cumulative net subscriptions in 2020 for the four main categories of Investment funds (money market, bond, diversified and equity) were positive at +€73 billion, following two years of net outflows in 2019 and 2018.
At the European level, net inflows reached an impressive +€622 billion in 2020, compared with an annual average of +€587 billion over the 2015–2019 period.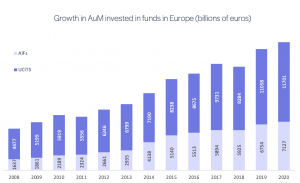 Growth will also be supported in the coming months from European and / or State Funds:
The European Recovery fund set up by the European Commission after Covid-19 outbreak: 800 billion euros to be invested in the economy
In France, in addition to their traditional activities, 7 Asset Managers representing 33 entities has been chosen by Insurers to deploy state-guaranteed rebound funds – which are part of the 6 billion euros fund for SMEs recovery – before June 2022
Want to read more ?
⬇️ Download the complete Business Case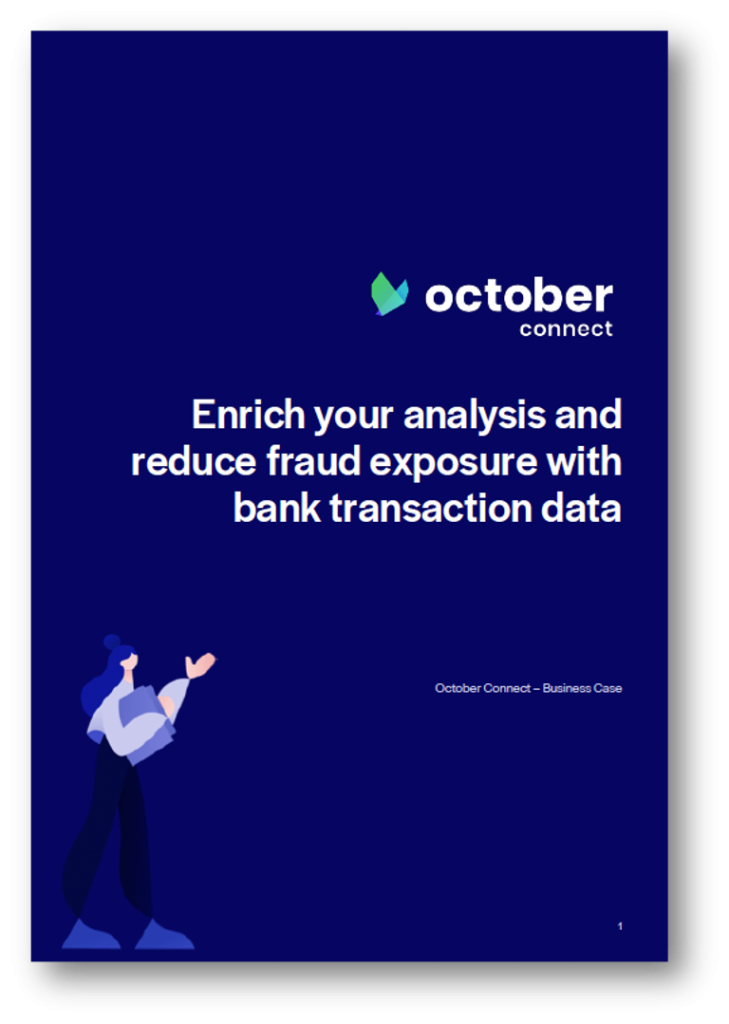 👉 Learn more about October Connect.