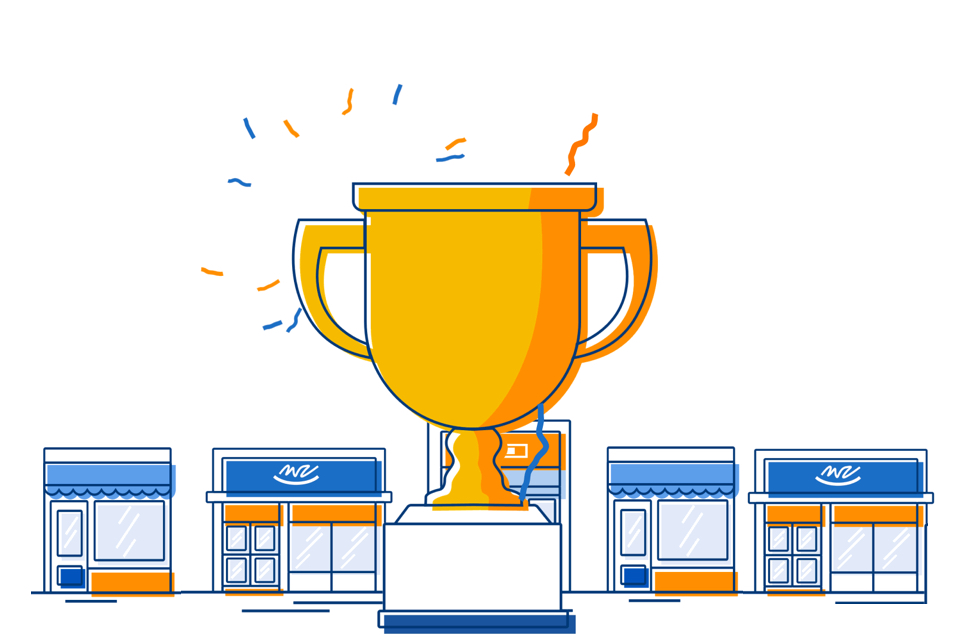 The jury has recognized Lendix's ability to incorporate innovation in the way companies get financing and the way lenders invest their money
The fact that Lendix has financed the largest marketplace lending transaction in Spain, introduced cross border loans and their hybrid lender model have been valued for the award
Lendix, the leading SME lending marketplace in Continental Europe, has won the Ecofin "Titans of Finance 2017" awards in the "products and services" category for its ability to revolutionize, thanks to technology, the way in which SMEs get financing and people invest their savings. These characteristics have been reflected in the growth Lendix has  experienced since its entry into the Spanish market in 2016.
The Jury of the ECOFIN 2017 Awards, hosted by Pablo Zalba, president of the ICO, the Official Credit Institute of Spain (attached to the Ministry of Economic Affairs, Industry and Competitiveness), has valued that one month after having started operations in Spain, Lendix financed in March of this year the largest and longest crowdlending operation in the Spanish market (one million euros for 5 years), thanks to more than 2,200 European investors. This loan has marked an unprecedented milestone for the financing of companies in Spain not only for the amount of money but also for its tenor and the number of investors who financed the project.
The diversity of investors' nationalities and the hybrid investor model of Lendix have also been evaluated by the Ecofin jury. Lendix is the only SME lending platform that allows cross-border loans, which means that Spanish, French and Italian companies can be financed by European investors, thus promoting a Europe of savings.
Both milestones, the largest crowdlending operation in the Spanish market and the cross-border loans, are possible thanks to the hybrid model of retail, qualified and institutional investors, which allows Lendix to be the only platform in Spain able to respond to a wide range of needs of financing, offering loans from € 30,000 to € 3 million and with maturities ranging from 3 months to 7 years. This hybrid model has allowed 100% of the published projects to be fully funded.
In the words of Grégoire de Lestapis, CEO of Lendix Spain, "We are honored to be one of the Titans of Finance 2017. This ECOFIN award recognizes Lendix's commitment to innovation in the financial and digital sector. At Lendix we always ask ourselves what can we do for our customers? How can we innovate to support them? Our priority is to offer a unique product with a fast, simple and agile service for both our companies and our investor community. We want to continue supporting the real economy".
Salvador Molina, president of Foro ECOFIN, adds "These awards show the reality of a sector of alternative financing platforms that is already a consolidated reality and a gift to the digital economy in Spain, as is the case of Lendix and Housers in 2017".