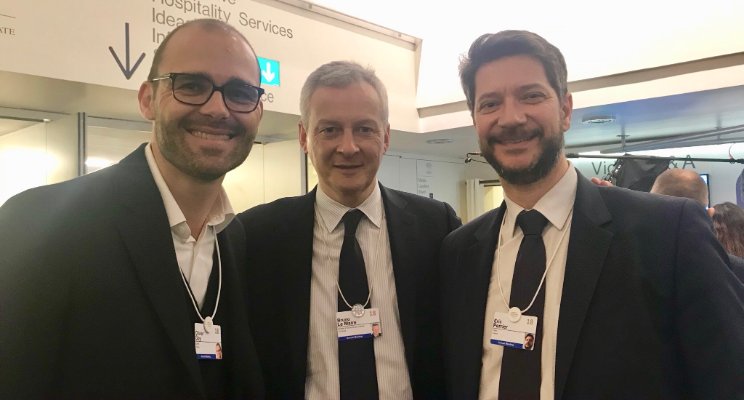 When the French President asks you to join the French delegation in Davos, you have to admit it boosts your ego. And you ask yourself: "What will be the benefits to us as a startup?" You have reservations and preconceived notions…What will I do amongst these Giants? Just taking selfies with celebrities well-ranked on Spotify (will.i.am was here) or on the Forbes list (just name them, they were all here)?
The truth is very different
The Davos World Economic forum is a business-oriented event. Each conversation starts with "what do you do, what I do, what can we do together". Very simple. Very efficient. And in a friendly manner. When, on top of that, you are mentored by older well established French brothers who can guide you and open the doors, you quickly come back with a rolodex full of opportunities.
And this year was a special year: leaving politics aside, President Macron set the stage on fire! One hour of intense speech. 30 minutes in French, 30 minutes in perfect English. The room was packed and he received a standing ovation, which Justin Trudeau or Angela Merkel did not receive.
The message is clear: "France is back, Europe is back", and so are we. We believe in the momentum and need to work harder than ever to position ourselves for continued success.
I would like to thank the Présidence de la République🙏, Business France and all our active supporters who have helped us reach this milestone… 🇫🇷🇪🇺
PS: Yes, I needed a photo to illustrate the post. And let's guess what, Bruno Le Maire could be on stage for the big France Fintech event on April 10th at Station F… #SaveTheDate