After you receive your return from a project, do you ever wonder how it turned out? How your investment was able to help make a difference not only for the company but for the community as well. Well, look no further, if you invested in one of these 7 companies, you were key to their successful development.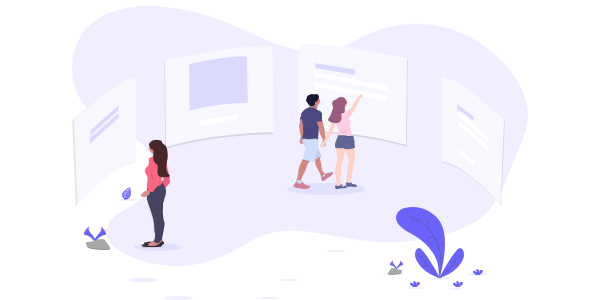 Reworld Media 🇫🇷 is a France based company dedicated to developing and enhancing its media assets in France and across Europe. With more than 50 different themes, they have something for every demographic. Reworld Media borrowed 4 times from October lender's totalling €8,057,000. Each loan helped them to expand their brand and forever change the way people across Europe receive media. As of right now, they are the largest leading magazine publisher in France. Popular magazines include Sciences & Vie, Grazia and, Top santé.
Amadeite 🇫🇷, a subsidiary of the Olmix Group, specializes in the development and production of natural additives for nutrition, animal hygiene, and plant nutrition. Back in July 2017, the group requested € 1,040,000 from 1,488 lender's to finance a new production line of algae that could be used to raise turkeys without antibiotics. Today, they have expanded their production of algae into different animal feed worldwide and are working toward antibiotic free-farming.
Synergym 🇪🇸, a Spanish borrower started 2019 with a bang by borrowing €600,000 over 36 months from 1,653 lenders. The goal of the company is to strengthen its position in Andalusia. By the end of 2019, the company want to have opened at least 22 operating gyms. So far they have opened facilities in Granada, Murcia and a football stadium in Cadiz. For next year, the company plans to expand into northern Spain and Catalonia.
This past May, Ballenoil 🇪🇸 signed an agreement with energy manufacturer Iberdrola to place charging stations for electric cars at its gas stations. In order to accomplish this, they need help from October lenders. They borrowed €600,000 from 2.600 lenders over 6 years. Over the next year, they plan to implement 20 charging stations in the following nine provinces: Madrid, Barcelona, Alicante, Toledo, Valencia, Cádiz, Seville, Valladolid and Asturias. With this new partnership, Ballenoil will be able to heavily contribute to the growth of sustainable mobility in Spain.
One Works 🇮🇹 is a global designer and consulting firm which offers an integrated approach to architecture, infrastructure, and urban engineering. In September 2018, the Italian company received funding from October lenders for the hiring of new professionals and to create new jobs. Early this May, One Works was commissioned to design the renovation of the Orio al Serio airport in Italy. 
Since 2013, Italian Food S.p.a. 🇮🇹 has developed its own brand of Tuscan canned tomatoes called Petti, which is currently the third largest brand of tomato products in Italy. The thing that makes these canned tomato special is that they are organic and processed at low temperatures. In 2018 Italian Food, took out their second loan with October where they asked for €700,000 over 36 months to finance a new advertising campaign. Through this, they were able to reach double-digit sales and are one step closer to becoming the second most popular brand on the market.
 Viskon Beheer BV 🇳🇱 , a holding company for VISKONglas BV, specializes in the production and installation of high-end glass panels. The company works with a large variety of international customers in various sectors, ranging from the yachting industry to the hotel and entertainment industry. In 2018, they requested a loan of €100,000 over 48 months to finance the materials needed to execute its growing order. Today, with the use of the loan, they are able to keep up with their orders and create new and innovative glass projects around the world.
Whether you invested in one of these companies or a different one, you investment had the power to make a difference in the community.