In France, two companies in media industry, borrowers on October, have chosen two different ways to help during Covid-19 outbreak. Discover the solidarity initiatives of Tagada Media and NetMedia Group.
Tagadamedia gives free ads spaces to foundations during Covid-19 outbreak
Founded in 2015, Tagadamedia is specialized in digital marketing. Tagadamedia is the publisher of more than 20 media websites dealing with different topics (food, product testing, home/decor, wellness, good plans, personal finance, etc.). Last March Tagadamedia borrowed on October to finance an acquisition. Just before Covid-19 started affecting France.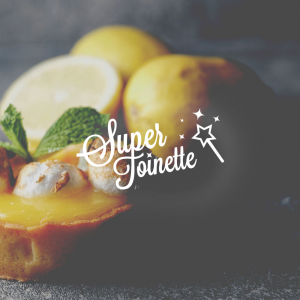 Its sites (Supertoinette, Mesrecettesfaciles, Clicbienetre, Clicbienetre, Testons ensemble…) reach more than 8 million users each month. The traffic has increased significantly since the beginning of the containment. Some sites covering food related topics have been visited 80% more than normal.
To contribute and help against the Covid-19 outbreak, the group has joined forces with the French hospital foundation – la Fondation Hôpitaux de Paris – Hôpitaux de France– to help them raise the funds needed to fight the epidemic.
"The head of the FoundationHôpitaux de Francewas looking for visibility on the Internet. My associate presented the idea to us and we immediately wanted to meet their need. We wanted to help as much as we can." – Adams Mimouni, CEO of Tagadamedia
To provide their help during the outbreak, Tagadamedia offers the foundation advertising spaces on its websites and newsletters:
10 million advertising impressions on the group's sites
A permanent presence on certain sites
Co-branded newsletters to 5 million contacts
Mobile push notifications to hundreds of thousands of users
Thanks to this campaign, the Foundation Hôpitaux de France is now able to reach thousands of users. It helps to collect essential donations to help patients and medical staff.
"It is a cost supported by our group: the ads space given to the association will be removed from our marketplace. It's our way of contributing, of participating in the common effort." – Adams Mimouni, CEO of Tagadamedia
To deal with the Covid-19, the medical profession and hospitals need these funds more than ever:
The Foundation delivers thousands of meals and food to help the medical staff to work optimally.
In partnership with BOULANGER, the Foundation delivers digital tablets to fight against the isolation of vulnerable people in hospitals (the elders but also sick children who cannot receive visits).
The Foundation also releases emergency funds to finance medical equipment for institutions in need.
NetMedia Group offers quarantine content to help managers
NetMedia Group provides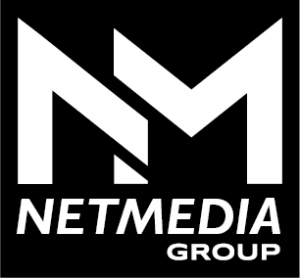 information and services to business executives and
managers via 35 media outlets, about 20 websites, magazines and about 40 thematic events. During the confinement, the activity does not stop for the media. On the contrary, many managers are now taking advantage of their free time to feed themselves with informations and advices that will help them to maintain or reactivate their business.
To stay close to those decision-makers throughout this containment, NetMedia Group has set up many initiatives.
They have given free access until the end of the confinement to all the digital versions of their magazines (Marketing Magazine– Commercial Action – DAF Mag– Business Manager – Ecommerce Magazine– Customer Relations – Commerce Mag- Purchasing Decision – Artisans Mag – Silicon – Finance Mag).
NetMedia has launched a Podcast section on chefdentreprise.com and e-marketing.fr where they share the best podcasts dedicated to entrepreneurship and marketing.
They have launched the "In confinement with" category on the group's main sites where business leaders have the opportunity to talk about how they are living this very special period.
They have organized a Webinar Day: "Covid 19: La Riposte". On May 5th, NetMedia Group has planned a thematic overview of strategies, solutions and good practices to be applied from May 11th. The brands editors in chief will run these webinars function by function. About twenty speakers will debate and discuss on how to prepare the post-quarantine period.
"All these initiatives and all those that will come in the next few days are part of our will to develop the exchange and sharing of experience between executives and managers so that we all emerge stronger from this unprecedented crisis." – Hervé Lenglart, Managing Director of NetMedia Group
In 2019, Editialis borrowed twice on October to finance its growth. Editialis has been part of NetMedia Group since 2018.