This week, we have met two borrowers in France who are fully impacted by the business closure conditions related to containment. While the Compagnie de Phalsbourg has activated exceptional measures to help its shops, Côme restaurants have adapted their activity to support the staff of Saint Joseph's Hospital.
The Compagnie de Phalsbourg cancels all the rents during the Covid-19 period
The Compagnie de Phalsbourg, a real estate, shopping malls and hotels management company, financed in 2019 its growth with October. For weeks now, the Covid-19 outbreak has been hitting its customers hard. They are in financial difficulties and are unable to cover all their expenses.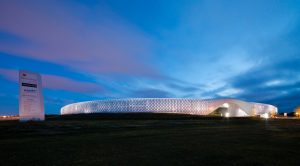 Exceptional measures
Philippe Journo, CEO and Founder of Compagnie de Phalsbourg, in solidarity with its national brand partners and independent retailers, took the lead since March 10th with this measure:
"We have decided to simply cancel all the rents of our non-food stores during the administrative closures, i.e. from March 15th to May 11th, 2020."
How much will it cost?
A decision that obviously has a significant cost for the Phalsbourg Company. The CEO fully assumes his choice:
"The situation is dramatic for everyone, the government is doing what it can, and the heroes are not us, but those in the hospitals who take care of the sick people. Everyone must, at this time, assume their responsibilities. We are taking ours. We can't say that we love our clients and let them down during this difficult time."
The Phalsbourg Company will only keep collecting the charges related to security. Indeed, for Philippe Journo, ensuring the security of the stores is essential, especially in the current context. In the coming weeks, the surveillance and security of the stores, the working tools and stocks will therefore be maintained or even reinforced.
Côme delivers meals to medical staff
The Côme restaurant chain offers a concept of contemporary canteens made for Parisian workers seeking for freshness and home-made products. With the government's announcement of the closure of "non-essential public reception areas" on March 14th, Côme has decided to close its 14 Parisian take-away and delivery shops to protect its teams and customers.
No waste of food, solidarity's first!
"When we had to close our restaurants, we had very large stocks, including nearly 20,000 euros of fresh produce." – Valentine Puiseux, Executive Director at Côme
As soon as the government announced the lockdown, Côme's team quickly organized themselves to sort and prepare all the products. They loaded two trucks with fresh products (bread, fruit, vegetables, salmon, chicken, cheese, etc.), which they delivered to the Maraud'Aide association. This collaboration made it possible to prepare meals for the homeless. Around 80 hot meals are distributed every day by the association.
Gourmet dishes to support medical staff
Despite the necessary closure of its facilities, a few volunteers went back to Côme restaurants during the quarantine to support the medical staff. Côme's team contacted Doctor Philippe Azria, head of department at Saint Joseph Hospital and a childhood friend of the brand's co-founder, Nabil Rhazali, to propose their services. Together, they decided to organize the delivery of 30 salads per week to help the hospital's medical staff.
"We wanted to show our solidarity and support to the caregivers." – Valentine Puiseux
Apart from these deliveries, the catering activity is currently at a standstill for Côme. With the end of the quarantine coming, the teams are nevertheless beginning to get ready for a partial activity scheduled for mid-May.
"We are reviewing our working methods to open only with pick up and delivery and prepare our teams to manage customer flows while respecting the rules of physical distancing." – Valentine Puiseux
It is also a chance for the brand to review its fundamentals: offer, communication, team training.
"Although this crisis is extremely difficult for our industry, it seems to be an interesting opportunity to push new sales channels and to better digitize our offer. We are also seeing strong solidarity and a lot of sharing of best practices between caterers, which will certainly continue in the future." – Valentine Puiseux
Côme, from the Kipline group, financed its growth on October in 2019.