Rotec Composite Group B.V. borrowed €500.000 to invest in machines and equipment, hire new staff and sales and marketing. October talked to founder and director Jan Ros about entrepreneurship, growing the business and getting a loan. The borrowerstory of Rotec.
Love for water and composite
Jan Ros, founder of Rotec Composite Group, is an entrepreneur pur sang. He has developed many plans in his entrepreneurial life.
"When I was 19 I started my first company in yacht building, focused on the maintenance and refurbishment of yachts. Seven years later, when I was 26, I sold this company. With the money from that sale and my understanding of boats, I started a watersports store, which also included a boat rental and a sailing school. At that time I also started developing a new type of catamaran, made of composite. No surprise, because I have had an affinity for composite, a fiber-reinforced plastic, since I was ten years old. Back then, I was already building a model boat out of composite."
From private to industrial
"With my knowledge of composite, I decided to enter the industrial sector. Through several detours, I eventually ended up in the world of pipes. What struck me was that there were so many poor quality materials and products being made. At one point I was at a producer of flanges, which are used to seal pipes, where a flange fell to the floor in pieces. That's where I saw an opportunity."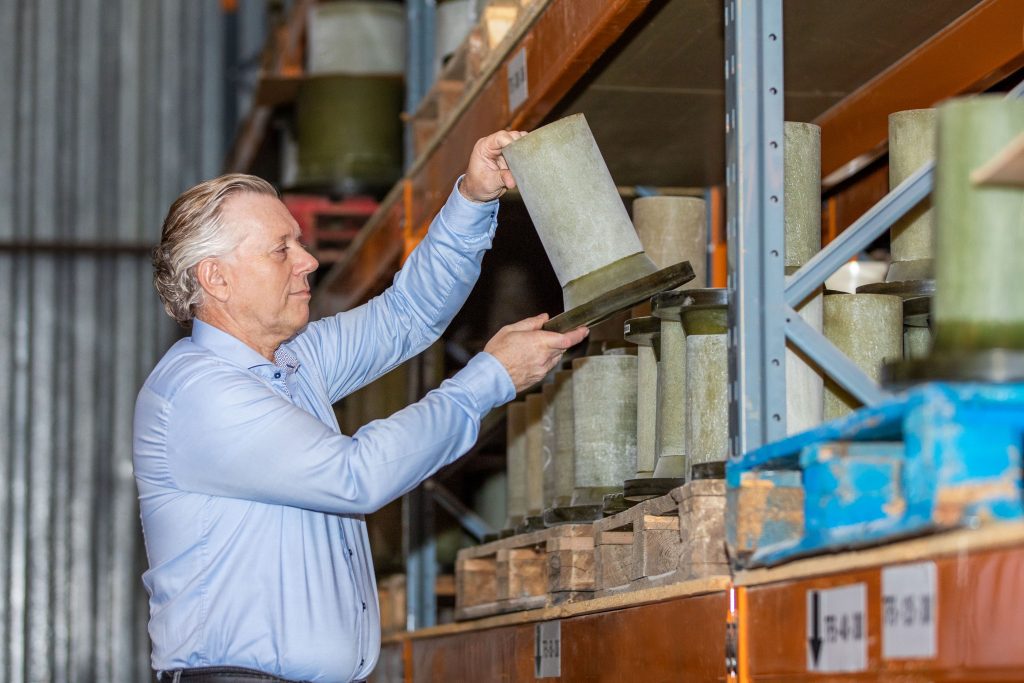 "The first ten years in the tube business were difficult: to get my products to the market, the tubes had to be officially tested and certified. For this I did not have the financial means. Therefore, I quickly proceeded to find a partner to finance half a million guilders. Without a reference and with a new product, the bank will not finance it. This is because the financing amount goes into specific production equipment and molds, which is 'old iron' to a bank."
"My current partner did have the financial means. If the market developed as I foresaw, the investment would pay off within a few years. But the market developed more slowly than the production capacity. There was considerable competition and overcapacity. Nevertheless, the product was good and started to prove itself. That's how we slowly but surely continued to grow to a turnover of two million in the past five years."
Qualification battle tech and production
"In the last few years we started certification, an investment of 200.000 euro over a period of five years. That's a lot of money but an absolute must. Nowadays, certifications and papers are even more important than the product. Quality is the most important thing for us. That's why I set up my own engineering team two years ago. This team has developed software with which we accurately measure what our products are capable of. This has brought us unprecedented advantages, because thanks to our own team we manage to produce composite flanges that are much stronger than other products on the market and, moreover, with less material."
"At the moment we have sixteen employees, six of whom are in production. Because we have automated almost everything, we are guaranteed a turnover that is three to four times higher than that of the average competitor."
Financing a challenge
"The product has proven itself over the past 25 years. But initially, obtaining financing was a daily challenge, which took me a long time. Both from the side of investors, and banks, grants and private. Banks finance on collateral, but do not understand how production works. While composite has become increasingly well-known in recent years. Unknown makes unloved, and that has plagued me for a long time. Fortunately, this is now somewhat behind us. The turnover figures show that too."
"I used the bank financing to buy back the business premises. In 1993 I bought a building for my production. In 2002 I sold this building again, in order to use the surplus value for further development of the products. I then rented the premises. This was difficult, the building was not well maintained and therefore there was overdue maintenance. So last year I bought the premises back, and thanks to growth financing we were able to renovate them."
Financing at October
"My financial advisor helped me with the bank financing of the business premises. However, I also needed financing for production equipment, mainly for molds and expansion of the product range. Alfons pointed me to the possibilities of October, until then an unknown financier for me. Unlike the bank, October looks at cash flow opportunities."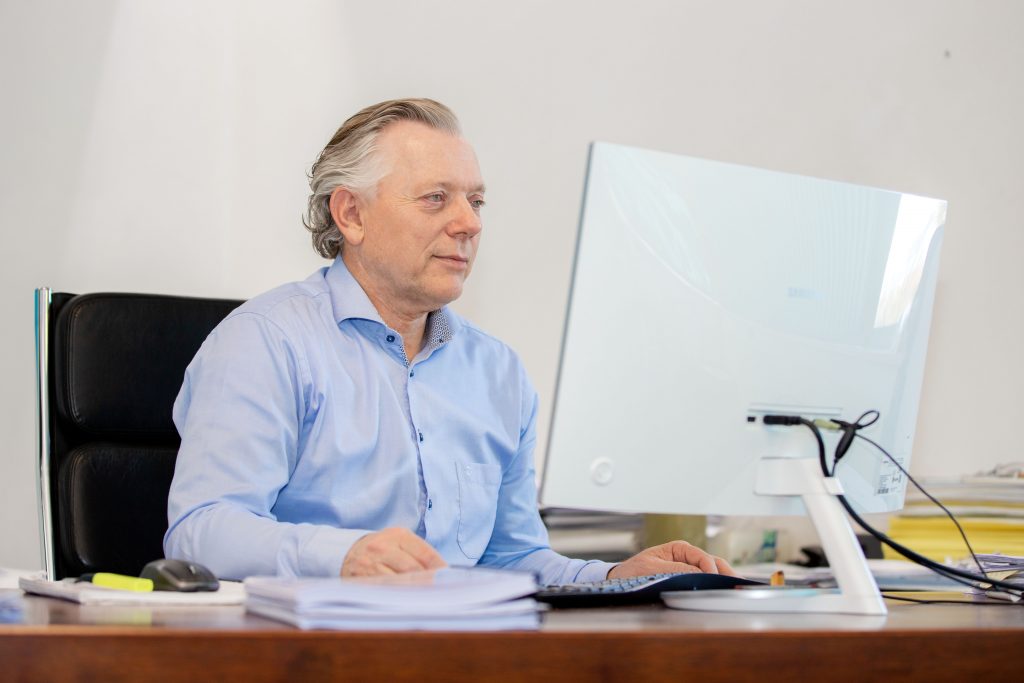 "The fact that part of October's financing comes from private investors, i.e. through crowdfunding, is a very interesting construction. But because October works with a financing guarantee you are not solely dependent on the private investors. At October you therefore know that your financing will be done. The interest rate at October is a bit higher but still at a very acceptable level. Moreover, I feel encouraged knowing that there are so many different parties involved as investors. That increases my confidence in October as a party that brings it all together."
Contact with October
"The contact with October was excellent. The start-up phase and negotiations went through my financial advisor, in the final phase of the financing I spoke with October a number of times. I was impressed with the way the whole process was organized, also digitally. I have never been able to arrange a financing so easily! Extremely well and efficiently organized."
Looking towards the future
"The corona crisis has had no impact on Rotec. Normally we do a lot of business in India and China, but the travel ban has allowed me to focus much more on production over the past year. The market continues to change. In recent years, no power plants have been built in Europe. These contained many of the components we produce."
"I am also taking on new initiatives. In Lelystad we want to start a pilot project to switch to geothermal energy and supply heat to other companies in the industrial area. Our customers are working on hydrogen applications to store energy in composite tanks, for which we in turn supply the components."
The best thing about entrepreneurship
"Entrepreneurship is freedom. I don't have to give account. My shareholder does not interfere with the content of anything. That has worked well for thirty years. I value my freedom and the development of ideas and creation of business. I am a generalist, not a techie, and I want to know all aspects myself, technology and product. Making a lot of money has never played a role for me. Money does not interest me, that is the difference between me and many other entrepreneurs. I love my business, I love working, and the places this work takes me. That's worth a lot to me."