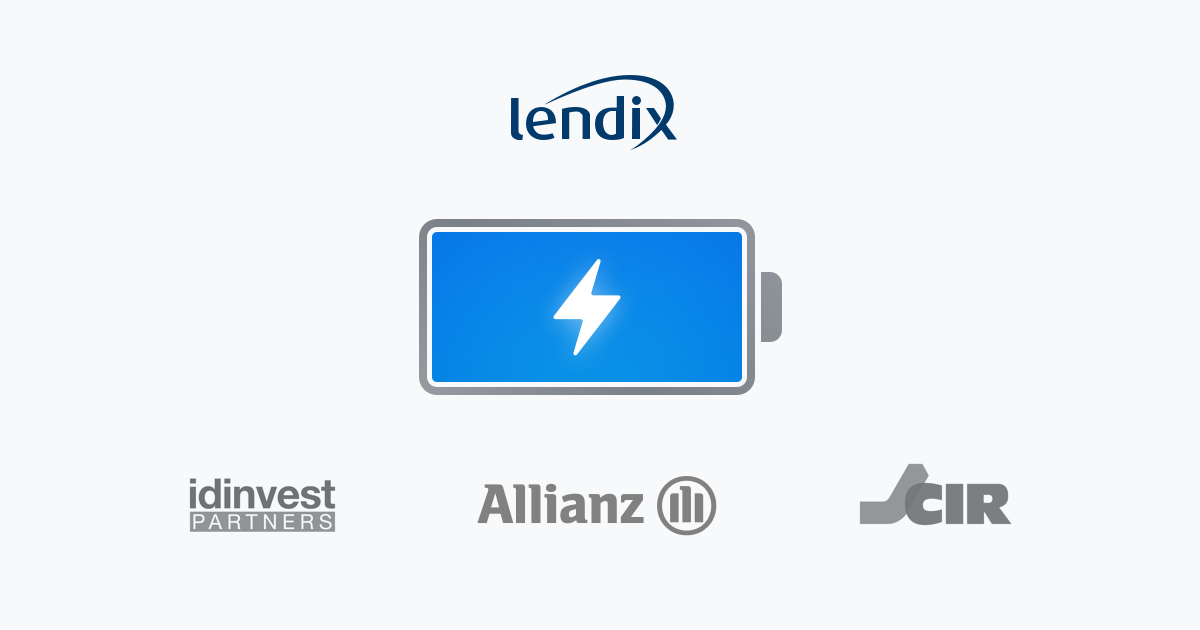 We've raised 32 million euros from all our existing investors (Partech, CNP Assurances, Decaux Frères Investissements, Matmut…) and 3 new major European investors: the venture capital fund Idinvest Partners (more than 8 billion euros of assets under management), Allianz (European leader in insurance) and CIR S.p.A. (listed Italian industrial group majority-owned by the De Benedetti family).
We are well aware that raising capital is only the beginning of an obligation and by no means an end in itself. It is a necessary step to reach our goals.
With this fundraise, we will…
1. transform the way businesses fund and grow through technology.
Recruiting employees, acquiring a business or a competitor, expanding… All these opportunities to grow should not be a burden for entrepreneurs and their companies. We've built the technology and customer journey that make the entire financing process 100% dematerialised and fast. The objective is clear: allow our customers to focus on what matters, growing their businesses. Providing a simple experience is, behind the scenes, extremely complex. It is not only the user interface that needs to be transformed, but also the entire decision chain, its speed and reliability. Technology is the key to helping us make better, faster, more predictive credit decisions. A year ago, we were able to give a firm answer to a borrower in 7 days. Today, we do it in 48 hours; tomorrow our objective is to give an answer within half a day. In short, ours is a gigantic task, constantly evolving and demanding a significant investment over time.
The equity we raise is here to finance it.
2. create a leader in continental Europe
We could have created a Franco-French actor. Our native country is a large market (over 80 billion euros in SME loans per year) where we have already proven that profitability is achievable, with over 160 million euros lent in France alone. But we know that our lenders have a broader mindset and that more flexible and rapid financing is a European need (even if regulation can make crossing borders a complex endeavour). The Capital Markets Union, Lendix-style, is well underway with French savers enthusiastically backing Italian or Spanish companies and reciprocally. As proof, the correlation between the nationality of the borrowers and of the lenders on the platform is almost nil. Our ambition is to be fully operational in 5 countries by end 2018 and in 7 countries by 2019; this is also an important, long term investment.
The equity we raise is here to finance it.
We remain focused on our core value proposition: lending money efficiently to SMEs
We know that our success comes from enabling high quality SMEs to borrow money. We fully acknowledge that the amount of capital we raise is not a valid KPI (Key Performance Indicator).
For us, there are only two relevant indicators: the amount lent and the return net of defaults. Growing one while keeping the other on target is our real focus. To keep the latter at the top of our priorities, our team has aligned its interest with our lenders by being a committed lender on the projects financed on the platform.
Every month we update our freely accessible Statistics page where you can follow returns, view our KPIs and judge the quality of our work. We share the positive and negative results to give an unbiased and comprehensive analysis of the portfolio. This transparent model is a core company value and the cornerstone a trustful relationship with all our stakeholders.
This, not the amount of money we are raising, is what make us proud today.
Thank you, Partners, Lenders, Borrowers and Shareholders for your loyalty and trust. Please believe that we make – and will make – every effort to live up to your expectations.
#TogetherLetsGiveCreditToSMEs
The Lendix Team
Paris – Madrid – Milano- Amsterdam – Frankfurt