Lending to SMEs has never been so easy: with the October app you can lend and keep track of your portfolio at any time, wherever you are, directly from your smartphone. Our app includes all the features of October's website, so that you can manage your loans as easily as possible. Discover all the features of the October app!
Don't miss a single project
View available projects at all times and receive a notification each time a new project is published on the platform. The more projects you subscribe to, the greater the diversification of your portfolio and the lower the risk of capital loss.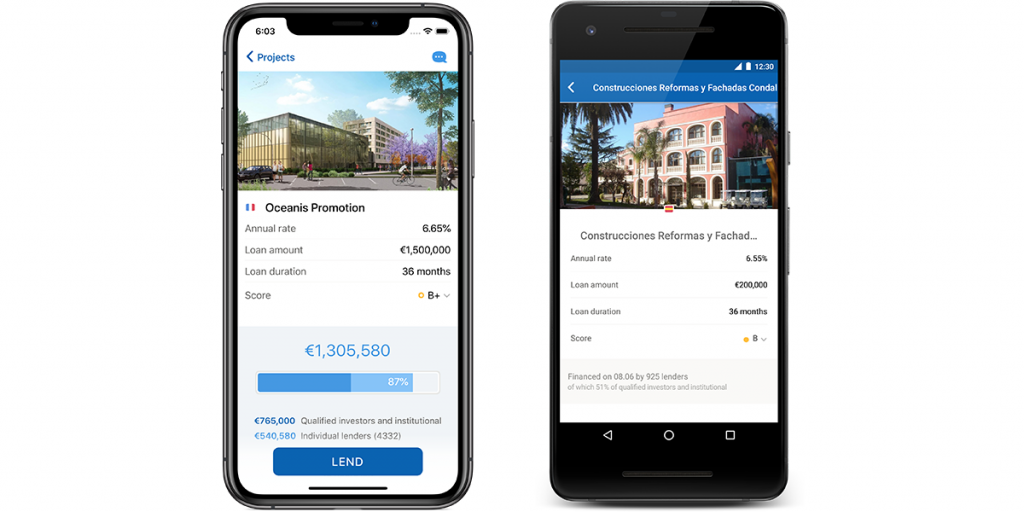 Sometimes lending to a project is just a matter time: waiting a minute too long can mean missing the opportunity to participate. With the October app, you can lend to companies wherever you are, directly from your smartphone. Select the project, choose the amount and complete your loan in seconds.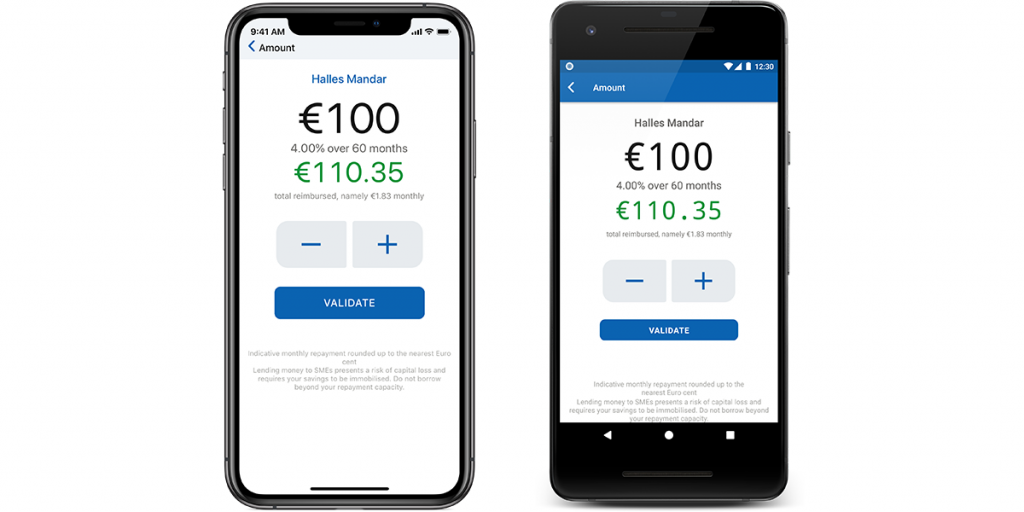 Consult your outstanding loans, keep track of your monthly repayments and check your portfolio's balance, return and diversification. All the information about your loans is always at your fingertips.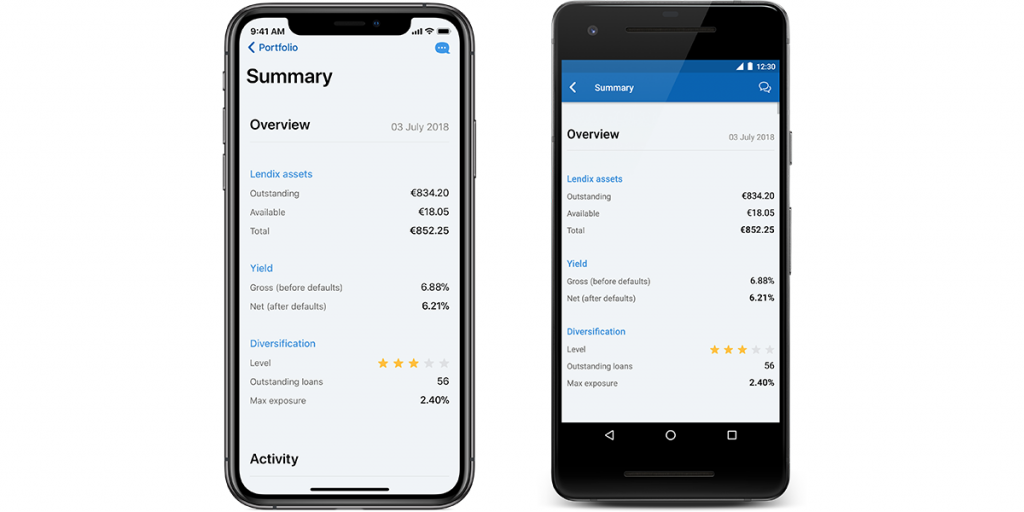 Manage your account, easily
Managing your account is even easier with our app: with just a few simple touches you can top up your account with your credit card, or debit it to transfer the refunds to your current account. As always, October does not charge any fees for account management as it is completely free of charge.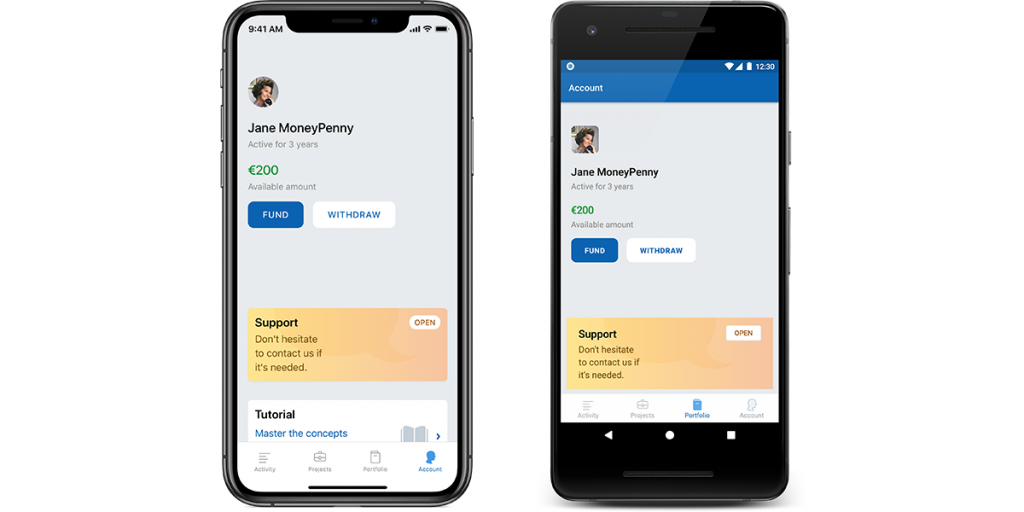 If in doubt or if you need information, you can access our tutorials from your mobile, or press
to speak directly with us. Simple, isn't it? So what are you waiting for? Download our app now and start lending!